CALICO CAT THRIFT SHOP – STARDUST
"There is no greater thing that one can do than to serve other people." – Beverly Bova Scarano
The Calico Cat Thrift Shop is nestled in the community of Middletown and is a representation of the town's dedication to providing food and necessities for the less fortunate. This is where we found Stardust. Beverly Bova Scarano is an avid philanthropist and committed activist for the poor and struggling families in New Jersey. Her passion and drive and her exuberant dedication has inspired so many teens and young adults to join the battle against hunger in New Jersey.
Video: Tour the Calico Cat Thrift Shop and Cupboard & Pantry
For Beverly it all started many years ago when she was a young girl of 21, working at her local town hall in New Jersey. She had just learned that her beloved President John F. Kennedy was assassinated. As a young person she was very inspired by the President and his vision. She always remembered his quote: "Ask not what your country can do for you – ask what you can do for your country." She had always felt that she had to do something with her life; she wanted to find her purpose and make a meaningful impact in the world. So, after the tragic death of her President, she decided join the Peace Corp. After months of training she was sent to the Philippines to work in the school system teaching English as a second language and helping in the community. When she came back to America after 2 years nothing was the same for her.
Beverly Inspires the Youth to join the Movement to Fight Hunger in their local communities.
How can you help get your children involved with the movement to feed the hungry?
Visit Calico Cat to volunteer for community services, sort food and box food. Getting involved with Boys and Girls Scouts as they promote many of the principles focused on helping in the community. Get involved with a Church or Synagogue that has an outreach program. The Bayshore Lunch Program needs volunteers once a month!
Calico Cat Cupboard & Pantry – Community Outreach Group #732-671-2304,
email: comments@monmouthcog.org
 Interview:
Beverly Bova Scarano, (Philanthropist & Youth Leader)
Janice Liebenow, (Pantry & Cupboard Coordinator)
There are stars all around us in the universe – After stars were formed, the intensity of their energies caused them to explode – their stardust traveled through the universe eventually clumping together to give birth to planets.
The earth is formed from stardust. Our bodies are formed from the earth – so in essence we are all made up of stardust. Every one of us is made up of stardust – the famous and the not so famous; the people who we look up to and admire, and the people who are homeless on the streets. I interview people who shine. Maybe you know them, maybe you don't. But you are going to learn something about their lives, their passions and what motivates them. And in the end, I hope you realize that we all have the ability to shine, because after all – we are StarDust.
StarDust: "There is no greater thing that one can do than to serve other people." – Beverly Bova Scarano – Hosted by TaraJean McDonald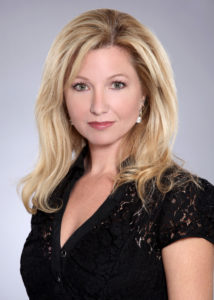 TaraJean is a versatile journalist who has produced numerous segments for NJDiscover. She is experienced in Production and Post Production of TV Commercials, Live News Coverage, TV Entertainment Segments and Live Theatrical Events. She runs the gamut from writing to shooting to scripting to editing to post-production. She studied Communications specializing in Advertising at Fordham University, New York City, but her passion for creativity and expression moved her beyond a Bachelor of Arts degree to where she also studied Theatre and Performance at both Fordham and Roundabout Theatre. Her incandescent spirit took her ultimately to the stage and television in Metropolitan New York as an aspiring actress. Along the way, with a few blinks of an eye, TaraJean was married and raising three young daughters. Next, TaraJean harnessed that spirited energy, becoming editor of Our Town, a Monmouth County newspaper and appearing as a TV host for local Channel 77. The next perfect fit for TaraJean was to channel her unlimited energy in central Jersey working with NJ Discover as TV Host, Reporter, Writer and Producer. She consistently brought a special warmth, caring, insight and humanity to her stories and her reputation flourished with on sight reporting about Hurricane Sandy, homelessness and Tent City, pervasive hunger in New Jersey, and Jersey's iconic music and film scene. She is the epicenter of what's happening around the county and state. Almost evolutionary, TaraJean went on to co-host NJ Discover LIVE radio and cable TV and still manages time (quintessential juggler) to be Reporter, SpokesModel, Copywriter, Producer, Journalist and now Sr. Editor for Fashion Haunts Magazine.  Blog: YoursTrulyTJ.com