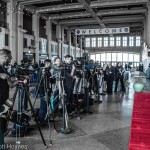 ……..
Last night I had the privilege of honoring some of New Jersey's BEST at Asbury Park's magnificent Convention Hall Theater. My co-host Calvin Schwartz and I enjoyed greeting the honorees on the red carpet. The New Jersey Hall of Fame recognizes and celebrates Garden State Citizens for their outstanding accomplishments. I am always impressed with the diversity of over achievers that are chosen for each year's ceremony. Year's passed the Inductees have included Jack Nicholson, Bruce Springsteen, Dizzy Gillespie, Martha Stewart, Joyce Carol Oates, Tony Bennet, Whitney Houston, John Travolta, Dionne Warwick, Michael Douglas and Bruce Willis. And this year's honored were equally impressive:
Class of 2015
James Fenimore Cooper – America's National Novelist – "Last of the Mohicans"
William Fox of 20th Century Fox – His first film studio was in Fort Lee New Jersey
Lewis Katz – Founder and Director of Katz Foundation

Kool & The Gang –  "Jungle Boogie", "Funky Stuff", "Ladies Night", "Celebration"
Jack H. Jacobs – Medal of Honor, McDermott Chair of Humanities, On-Air Analyst for NBC
Derek Jeter – Five Time World Series Champion, Yankees All-Time Career Leader
Frank R. Lautenberg – Represented NJ in the United States Senate for five terms.
Bernard Marcus – Co-Founder of Home Depot
Christie Rampone – FIFA Women's World Cup Champion & 3 time Olympic Gold Medalist
Jon Stewart – Television Host of The Daily Show – winning 18 EmmyAwards
Dick Vitale – American Basketball Sportscaster & Analyst, ABC, ESPN, NCAA, Olympic Games
Carla Harris – Vice Chairman, Global Wealth Management, Managing Director and Senior Client Advisor at Morgan Stanley and Gospel Singer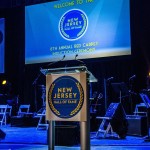 The evening began with the theater booming from the tremendous sound of the Glen Burtnik Band. Soon after we were treated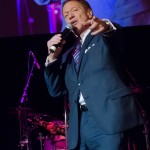 to a wonderful rendition of Theme from New York, New York sung by Joe Piscopo, the Hall Of Fame's Host. Among laughter and cheers Joe Piscopo sung about New Jersey's greatest and most memorable places to love and avoid. Throughout the evening one by one the Honorees and their families
accepted the prestigious awards. All who attended the ceremony that evening could sense the great privilege that each inductee felt who stood on the stage that night.
(Special thanks to photographer: Richard Elliott Hoynes)
After a great evening in Asbury, rubbing elbows with my long-lost cousin Dick Vitale, and serenading "Ladies Night" to Kool & the Gang, I am settling down with my better half to rent the "Last of the Mohicans" in honor of New Jersey's Hall of Fame. Looking forward to next year's Ceremony and finding out who will be chosen from the many supremely talented Jersey Citizens. Congrats to all New Jerseys Hall of Fame Inductees and Good Luck to all the Hopefuls!
TaraJean McDonald Vitale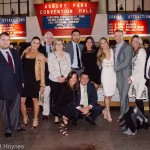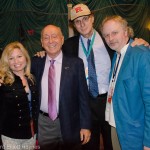 Journalist & Radio Host & On-Air Personality, NJDiscover
yourstrulyTJ@wordpress.com