BACK IN TOWN: MIKE MARINO, NJ BAD BOY OF COMEDY. JUNE 25THALGONQUIN ARTS THEATER, MANASQUAN;  PRODUCED BY UNCLE VINNIE'S COMEDY CLUB.COM   "Reasons to BE THERE"     By Calvin Schwartz      June 13th 2016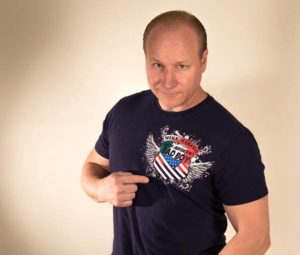 CLICK HERE FOR TIXS :http://bit.ly/1UDAZn2
PRODUCED BY UNCLE VINNIE'S COMEDY CLUB.COM
Next week, it's officially summer on the Jersey shore. A few weeks before, I traditionally grab a calendar, a yellow highlighter I used in college, and find those special events that will help to define my summer. So, June 25th gets a yellow highlight bath in the limelight. I'm so into comedy these days; an introspective, deep need to laugh for a few hours. The smell of Atlantic Ocean air, a plethora of eating and drinking places and Jersey shore ambiance; for me and probably you guys, a nirvana of a Saturday June 25th shore summer night.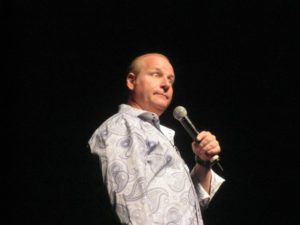 Yes, Mike Marino is back in town. Sounds like a song and I've been singing it for the past four years since I first saw Mike in concert. I love his comedy, infusion of Jersey histrionics and Presidential Comedy tour concert; blissfully relevant around summer convention time. Funny, I could see myself voting for Mike; but explaining this would be a bodacious long story. Another time. In the meantime, here is ticket info etc.  ALSO appearing with Mike is Uncle Floyd!!!
Come see "Jersey's Bad Boy" Mike Marino as he goes on his Presidential Comedy Tour with Uncle Floyd . VIP tickets include a meet/greet with photo op after the show as well as premier seating.  General admission tickets are on a first come first served for seating after the VIP section part of the theater.  The theater will have drinks available for purchase as well as snack food.  No video taping will be allowed.
WHEN
Saturday, June 25, 2016 from 8:00 PM to 10:00 PM (EDT)
WHERE
Algonquin Arts Theatre – 60 Abe Voorhees Dr, Manasquan, NJ 08736
PRODUCED BY UNCLE VINNIE'S COMEDY CLUB.COM
CLICK HERE FOR TIXS : http://bit.ly/1UDAZn2
In 2012, I discovered the genius of comedian Mike Marino in Asbury Park.  Mike was performing at the first Asbury Park Comedy Festival.  Since I discovered Lenny Bruce in the 60's, I've morphed into a comedic snob. I need sharp incisive cerebral worldly comedy to laugh. Mike delivers that. And concomitantly (along the way), I've become a huge fan of Mike Marino. Why not; I love to laugh for 90 minutes straight each and every time I see him; it's this stressful world we live in. Mike has a handle, a release and grasp of our world.
The genius of Marino's humor is to take our modern (expletive omitted) lives and shove it under a comedic microscope.  And when you see him in concert, you get a chance to see the 'Marino' face; how he loves to laugh with the audience at his own humor; that genuineness and warmth draws us in and embraces. Even more than that, being a comedic snob, countless times looking at Mike, I can't help but see Jack Benny, who had one of the greatest comedic facial expressions as well as incredible timing. Benny was Johnny Carson's all-time favorite; Mike Marino's expressions and timing is right there with Jack Benny. And now it appears Mike Marino is running for President. I just have to hear about that. I wonder if he needs campaign workers.
CLICK HERE FOR TIXS : http://bit.ly/1UDAZn2