Harry Filkin is a well known American singer and songwriter on the Jersey Shore. Harry Filkin has been writing songs for four decades. He will be releasing his first all – original album on May 20th. Harry i
s a founding member of several successful Jersey Shore bands, most notably Holme, a well-known rock band from Belmar NJ.  He has played on stage numerous times with Bruce Springsteen and Bobby Bandiera. He co-founded and performed on rhythm guitar and vocals with Cats on a Smooth Surface when it was the house band at The Stone Pony in the late 70's through the 80's. And he was a founding member of The Diamonds, an all original rock and soul band at the Jersey Shore.
Now Harry will be releasing his first very own original album. Harry's smooth voice and compelling lyrics have given this album it's captivating charm and allure. A powerhouse of songs that will surely be a hit for all generations.
Don't miss this event! RipTide Records is hosting an album release party Saturday May 20 at the famed Wonder Bar in Asbury Park, NJ.
The album features eleven new songs including, " Blood of my Blood" that was written for Harry's longtime friend and band mate, Hans Peter Schulle, after the unexpected death of his son Sean in 2012 . " I am very close to Peter and the words and music just came to me shortly after his death," said Filkin. "It was very different from any song I've ever written."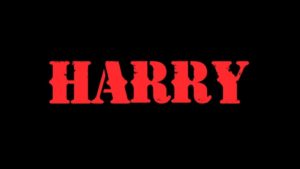 The album was arranged, produced and mixed by veteran Jersey Shore producer/singer/songwriter/guitarist Marc Ribler.Marc assembled a power house band including : The Spin Doctors ' Aaron Comess on Drums, Jack Daley (Lenny Kravitz) on Bass, Andy Burton (John Mayer) on Keyboards, and Tommy LaBella (10, 000 Maniacs) on Saxophone. Other musicians and singers on Harry's debut album include Graham Maby (Joe Jackson), Freedom Bremner (Screaming Headless Torsos), Rodney Howard (Gavin DeGraw), with Joel Krauss, Peter Schulle, Arne Wendt, Dave Anthony, John Martin, Steven Salcedo, Milton Vann , Layonne Holmes, Khadija h Mohammed and Lawrence Anthony.
The new album was masterfully engineered by Joe DeMaio at Shorefire Recording Studios in Long Branch , NJ .
Everyone attending gets a copy of the album with a $12 cover charge!  Thank you Harry!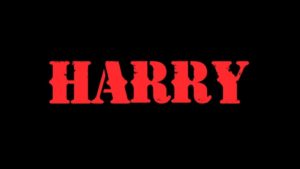 Tickets can be purchased at the Stone Pony Box Office or Ticketmaster at this link: http://bit.ly/harryfilkinCD
***********************************************************
Posted by TaraJean:
TaraJean is a versatile journalist who has produced numerous segments for NJDiscover. She is experienced in Production and Post Production of TV Commercials, Live News Coverage, TV Entertainment Segments and Live Theatrical Events. She runs the gamut from writing to shooting to scripting to editing to post-production. She studied Communications specializing in Advertising at Fordham University, New York City, but her passion for creativity and expression moved her beyond a Bachelor of Arts degree to where she also studied Theatre and Performance at both Fordham and Roundabout Theatre. Her incandescent spirit took her ultimately to the stage and television in Metropolitan New York as an aspiring actress. Along the way, with a few blinks of an eye, TaraJean was married and raising three young daughters. Next, TaraJean harnessed that spirited energy, becoming editor of Our Town, a Monmouth County newspaper and appearing as a TV host for local Channel 77. The next perfect fit for TaraJean was to channel her unlimited energy in central Jersey working with NJ Discover as TV Host, Reporter, Writer and Producer. She consistently brought a special warmth, caring, insight and humanity to her stories and her reputation flourished with on sight reporting about Hurricane Sandy, homelessness and Tent City, pervasive hunger in New Jersey, and Jersey's iconic music and film scene. She is the epicenter of what's happening around the county and state. Almost evolutionary, TaraJean went on to co-host NJ Discover LIVE radio and cable TV and still manages time (quintessential juggler) to be Reporter, SpokesModel, Copywriter, Producer, Journalist and now Sr. Editor for Fashion Haunts Magazine.