WHAT A WAY TO START 2016: 4th Annual BIG MAN'S Birthday Bash January 9th 2016 At Bar Anticipation  bY Calvin Schwartz 
It's December 23rd, two days before Christmas and a week before New Years. I'm always smitten with sentimentality this time of year; where did the time go; how can all those special people in my life be gone. Sometimes I clench my fists tight trying to hold a special moment or being angry that I didn't hold on to moments when special people in my life were here with me. Age old thoughts I know. Four years ago,  I happened upon Nick Clemons, Terry Camp and Jesse Warren and being the sentimentalist, I clenched my fist and got involved in the celebration of the Big Man, Clarence Clemons. So this is the 4th Annual Bash. What fascinates and keeps me coming back every year, is the unique palpable energy, love and spirit in the middle of central Jersey expressed in hours of music by some of the most talented people on the planet. And I marvel at all the people assembled sharing this. I'm  thinking now of the folk song, 'Simple Gifts' played at President Obama's first Inauguration. Also Bruce Springsteen and Pete Seeger singing 'This Land is Your Land' at the Lincoln Memorial at the Inauguration.  I think it a wondrous simple gift to be part of this musical celebration for an iconic Jerseyan, musician and legend, Clarence Clemons.    All of which means YOU should be there on January 9th.   MERRY HAPPY HEALTHY
Calvin Schwartz      12-23-15  4:44PM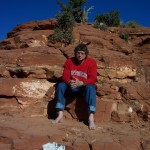 Facebook EVENT PAGE : https://www.facebook.com/events/1515446588782400/permalink/1530684587258600/
THIS JUST IN (12-23-15  11:11pm) UPDATES TO LINE-UP:
Add Rock 'Famer and former Blackheart with Joan Jett, Ricky Byrd.
Add: Red Bank Rocker lead vocal guy, the seriously soulful, JT Bowen
Add: Mike Rocket, who's song rocked, "Gotta Get to the Jersey Shore."
AND AND  "Ya never know what more will come!!!"
AND Tix now discounted 20% for BIG RoaD's Christmas sale! So go get 'em and join the Annual Bash on January 9th at Bar A!!!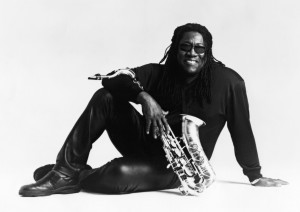 THE 4th ANNUAL BIG MAN'S BIRTHDAY BASH AT BAR ANTICIPATION ON JANUARY 9, 2016
Lake Como, NJ – On January 9, 2016, the Jersey Shore celebrates the birthday of
the late and legendary, Clarence Clemons, with THE 4th ANNUAL BIG MAN'S BIRTHDAY BASH at Bar Anticipation in Lake Como, NJ. The event presents a historic gathering of All-Star musicians and will benefit CFC Loud N Clear, a recognized 501(c)(3), non-profit organization.
This year's show, which runs all day and night, will feature:
• The Matt O'Ree Band – O'Ree is a long-time New Jersey, blues rock guitar legend who has recently become a member of Bon Jovi.
• The Del-Lords – re-united, New York City garage/roots rock legends featuring frontman, Scott Kempner, with a new record and tour coming in early 2016
• Slim Chance and the Gamblers – New Jersey blues stalwarts celebrating the release of their new record at the show
• The BIG RoaD All Star Band – an eleven-piece BIG band of Shore All-Star musicians fronting regional stars to include JoBonanno, Jillian Rhys McCoy, Eddie Testa, Remember Jones, Pat Roddy, Joe Cartwright and more
• The Nick Clemons Band – blues/funk rock with frontman, Nick Clemons a.k.a. Clarence Clemons III, oldest son of the late Big Man
• The show, which kicks off at 2:30 p.m. and is expected to run until 12:30 a.m. will also feature guest jams and collaborations that are a long-time tradition on the Shore.
Nick Clemons states, "My father always taught me to 'give back' and remember the less fortunate. I try to do that and CFC Loud N Clear does great work at a time that New Jersey has its worst heroin epidemic ever."
This is the fourth year for a Big Man Birthday Bash charitable event. The show is produced by BIG RoaD, the production entity of Terry Camp and Jesse Warren. Camp recalls, "When Clarence passed, Wonder Bar in Asbury Park hosted the Sensational Soul Cruisers and The Nick Clemons Band for a memorial show in July 2011. Bruce [Springsteen] was kind enough to join us that epic night and we've been building on it since – selling out Wonder Bar in December 2012, packing Martell's in Point Pleasant January 2014, and selling out Bar Anticipation last January. The show gets bigger and bigger every year." He added, "We're thrilled to be returning to Bar Anticipation working with Tom Jannarone and his Bar Anticipation team. That place is cream of the crop for a diverse and quality entertainment experience."
BIG RoaD's Jesse Warren lost his brother, Scott Warren, to a heroin overdose on March 26th, 2015. Warren states, "The heroin addiction crisis in Monmouth and Ocean Counties has been building for many years and has, unfortunately, received national note. Last year, it hit home – my home. We are all responsible to keep the issue front and center in our communities – and we're glad to again be partnered up with CFC Loud N Clear."
Bash details and frequent updates are at the Facebook Event page:
Doors open at 2:00 p.m. and live music begins at 2:30 p.m. The show is expected to end by 12:30 a.m. Tickets are $30 Advance and $40 Day of Show. They may be purchased on line at:
http://big-road.ticketleap.com/4th-annual-big-mans-birthday-bash/
Full line-up to date and guests are added regularly:

Master of Ceremonies
Vincent "Big Pussy" Pastore
(Day Set)
StoneBaby
Thunder Moon
The Nick Clemons Band
(Dinner and Gift Raffle)
(Night Set)
Slim Chance and the Gamblers
Matt O'Ree Band
The Del-Lords
The BIG RoaD All-Star Band
And Very Special Guests throughout including:
Jillian Rhys Mccoy
Eryn Shewell
JoBonanno
Eddie Testa
Remember Jones
Pat Roddy
About The Del-Lords 

The Del-Lords are an American rock and roll band that formed in New York City in 1982, founded by The Dictators' guitarist, Scott Kempner. The band combines elements of 1960s garage rock with country, blues, and folk influences to become one of the initial progenitors of urban-roots-rock. The band members are: Scott Kempner, Manny Caiati, Eric Ambel, and Frank Funaro.
About The Matt O'Ree Band
New Jersey's best kept secret has made some big noise in the past year. Prior to 2015, The Matt O' Ree band did what most area bands do. They played their shows, developed their sound, released their records and very quietly built a loyal, local fan base in the process. Beyond incredible talent and showmanship, what makes this band stand out among the rest is that their local fan base includes Bruce Springsteen, David Bryan and John Popper – all of whom have volunteered to perform on the band's forthcoming album to be released in 2016. O'Ree's talent and presence was finally recognized globally when he got the nod to join international superstars, Bon Jovi, as the band's new guitarist/vocalist on the late 2015, international stadium tour. When some of your biggest supporters have sold a collective 230 million units, you know you're doing something right. Growing up on influencers ranging from Jimi Hendrix, Cream, Led Zeppelin, Deep Purple, Rory Gallagher, ZZ Top, Robin Trower, Joe Walsh and Stevie Ray Vaughan, The Matt O' Ree Band has taken all these diverse elements and forged a new iron. Matt's writing is inspired from many life experiences and years of study from the ones that have wrote the book on how to play real guitar rock music. Not as a photocopy, but in a new light that hasn't been seen in quite some time. Now is the time for real music and real musicianship to make a resurrection. The band takes their fans on a ride that hasn't been heard or seen at this level since the 70's. Their live show is like revisiting a Zeppelin concert at the Garden, and with Eric Safka on Hammond B3, Scott Bennert on Bass, and John Hummel on Drums, they've built a foundation that can hold up the biggest house on the block. After years of honing their craft, the Matt O'Ree Band is about to become an "overnight success." Get M.O.B.'d up with New Jersey's next, great export.
About The BIG RoaD All-Star Band
Created by Camp and Warren from an August 13, 2015 40th Anniversary "Born to Run" show, this 11-piece, All-Star band is backed by the best of the Jersey Shore including former Asbury Jukes, current (Jon Bon Jovi) Kings of Suburbia members and many local and national musicians and featured vocalists.
About CFC Loud N Clear
CFC Loud N Clear was developed in light of our family's personal journey through addiction. In 2012 after many IOPs, several in-patient treatment centers and years of an uphill battle, we discovered the gaps in the system and realized a need for diverse programs of extended after care. Daniel Regan developed an after care system for himself with the help of his mother Lynn Regan. After a while people started to want to know how they did it and wanted a recovery plan set up for themselves. They decided from that point that everyone deserves access to an aftercare program and they created CFC Loud N Clear. The first year after treatment is the most crucial year in someone's recovery. CFC will help guide you through your first year and beyond. CFC Loud N Clear believes in providing many roads to recovery thus giving our members many positive proven options that resonates with them. We also recognized the need for safe sober socialization and create a social calendar filled with fun/ laugh inducing activities. Daniel and Lynn Regan are highly involved in the field of prevention and saw the importance of giving back and preventing others from going down the wrong road. Thus CFC got its name Coming Full Circle, we are proudly more than just a recovery program. CFC provides services for Prevention, Intervention, and Recovery with a seamless integration of the three making it a full circle.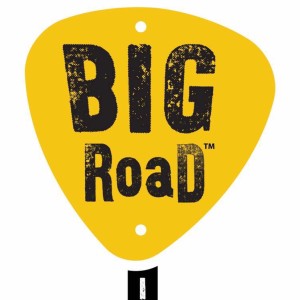 About BIG RoaD
BIG RoaD is an entertainment production company formed by Terry Camp, an attorney with Budd Larner, P.C., Short Hills, NJ and longtime member of the Shore music community, and newcomer Jesse Warren of Howell, NJ. Camp and Warren have collaborated on past, charitable events including the August 13, 2015 "Born to Run" 40th Anniversary show that sold out Bar Anticipation, last year's "Big Man Bash 3" and the upcoming "Christmas Comes Early at Bar Anticipation on November 19, 2015.
https://www.facebook.com/CampWarrensBIGRoaD
Bar Anticipation                              
703 16th Avenue

Lake Como, NJ 07719
(732)681-7422
For Press/Media inquiries and access: e-mail BIG RoaD at bigroadjesse@gmail.com
Phone – (908)309-0426 Jesse Warren / (908)507-7201 Terry Camp