NJ Discover Exclusive: FUTURE FOUNDATIONS ACADEMY(FFA), Piscataway, NJ, Autism, State of Art, LOVE AND IRON, Principal Katie Feiles, My Journey 
by Calvin Schwartz   July 26th 2019    
A few paragraphs to explain the title. Did you know New Jersey leads the nation in autism incidence (1 out of 34 children compared to national average of 1 out of 68 approximately)?  Therefore, this article is a "listen-up!" Three years ago, autism, a distant concept for me. A new journalist, I was dispatched to Rutgers University, Graduate School of Applied Psychology, which was developing the first program of hiring or enrolling autism/spectrum individuals who have aged out of the system and mentoring them with graduate students. A month later, Basking Ridge; a day facility for autistic children. Next 'Chance to Dance,' an inclusive troupe (some children on the spectrum) from North Carolina, who competed two summers ago in an international dance competition at the Meadowlands. Off-Broadway premier of 'Self Injurious Behavior' by playwright Jessica Cavanagh, and her personal story with an autistic son. In March, Katie Feiles, Principal of Future Foundations Academy (Autism) (FFA) invited my wife and me to 'Read Across America' where we read to several classes of autistic children.
Perhaps thirty minutes into our visit to FFA when the concept of LOVE and IRON congealed. What I've learned up close and personal these last few years as a  journalist is that anyone involved (parents, teachers, clinicians, therapists, families, friends) with AUTISM, children on the spectrum, is that you must be filled with  love, devotion, caring AND that must be concomitant with being made from iron. You need so much intestinal fortitude, strength, cellular composition, beyond traditional norms and limits. Involvement is iron and 24/7. For parents, there is never a moment away, solitude, on an island in the middle of azure water. You are iron willed and cellular. Unbendable, unmalleable, unrelenting iron beyond comprehension. If you're not in the realm of AUTISM, it's hard to fathom this iron and love.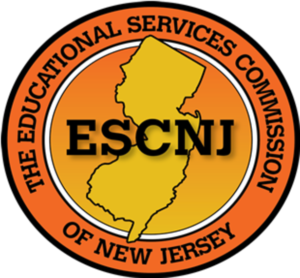 When I was there in March, witness to their new building nearing completion, I asked Katie if I could come back substantively. People need to know the positivity, state of the art caring, specialized classroom and community development. What I do as a journalist, is to tell New Jersey mostly, the good being done.
Future Foundations Academy is part of the Educational Services Commission of New Jersey (https://www.escnj.us/ ) Seven schools are funded by school districts. They provide specialized classroom and community-based instruction to students with Autism (Applied Behavior Analysis). Summer programs were in session with most of the students. This day, I was fortunate as the Superintendent, Mark Finkelstein was able to spend time, enhancing this interview.
We three sat together at a round table in a bright cheerful outer office. I mentioned my researching the Academy and ESCNJ. "I read last night that there are private schools which charge more per year per student and that Middlesex County could save millions. And that there is a subliminal assumption if you spend more, the school must be better."  It was a powerful article, entitled, "School Districts Can Save Millions of Dollars By Prioritizing Public Specialized Schools Over Private Ones."
Finkelstein spoke about ten acres of land being developed for a new program in Sayreville with Mayor Kennedy O'Brien who has been so supportive. My Rutgers hat triggered a discussion on autistic kids being part of Popcorn for People and selling popcorn at Rutgers football and basketball games. For some, their skills were learned at FFA.
Mark said, "This is important. For years, educators have been giving parents false hope. Katie trains students to do jobs successfully and where possible, to live independently. This is all about being honest. FFA equals honesty."
Katie added, "We aim for our students to have instruction and learning experiences that are meaningful, functional, and move toward independence at FFA."
Next was a tour of the new facility, perfectly designed. White cheerful walls and wide hallways. At Lucy's Café, it is farm to table. Katie proudly added, "120 salads are made here by our students every other week. The children can make specialty salads. Research menus. Create order forms. Utilize communication skills. Create a shopping list. Go to Shop Rite (a great supporter of the school) They clean, cut, cook, create, deliver, work the cash register, make change…. There is a hospitality component by presenting menus, waiting tables, refilling beverages." What was beginning to reverberate for me as I toured, was the objective to strive for independent living.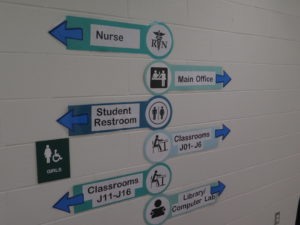 What about Applied Behavior Analysis on the website and how it is relevant. "It is a research-based method and proven to be effective for positive change. Also, on staff are Board Certified Behavior Analysts (BCBA) and Registered Behavior Technicians. Katie mentioned, "Next year perhaps Rutgers interns." I said to Mark and Katie, "Just realized, all three of us are Rutgers graduates."
In September, it's projected to have 90 children enrolled, approaching approximately 50% capacity. Next, a computer, high tech classroom. "Makerspace, 3-D printer." A conference room, state of the art, which can accommodate 372 people. An all-purpose room, converts to cafeteria or full court basketball. A hydroponics lab. Greeting card business. A sophisticated box garden growing their own vegetables. A simulated environment to practice pre-vocational skills:  bakery, restaurant, shoe store. All teaching independence. A fully equipped exercise room. Mark Finkelstein ready to say goodbye, off to future think meetings in Sayreville. His last resounding words was how much Katie Feiles has done. So much is her innovation, love, passion, talent and dynamism.
Katie, emotional, spoke, "Recently a child here in the exercise room was escalating into crisis. The team was called in to assist. There is a behavioral plan for de-escalating this student. Strategies implemented redirected him to sit on a bike and pedal. He listened to my directive, sat down and put his feet in. I wasn't sure at that moment if I was going to get punched in the face or if he would pedal. It was just ten seconds or less. His face changed away from anger. I asked him how he felt pedaling. He answered, "I feel happy." So, the crisis team was able to leave without incident."
To me, this was a commanding story. Autism, how complex. I asked Katie about behavior plans. "Most kids with significant behaviors have a behavior plan specific for them… The crisis team knows everybody's plan." I asked, "It's that detailed and well thought out, beyond what I'd ever think?"
"We take data on everything. How many times a child punches, screams, shows aggression, touches inappropriately. We graph everything. Within ABA, we believe that there is always a function to every behavior and it is our job to find an equally satisfying replacement behavior." My comment, overwhelmed, was, "I had no idea how incredibly involved and specific to each child your work is."
"The kids want attention; we just have to teach them right ways." I was confused, "Autistic kids are that sophisticated to need attention?" Katie smiled, "Yes. There are four basic functions including attention, escape, sensory, and access to tangibles…. And our staff here is so beyond dedicated. They are filled with so much love and caring." When I was here in March and saw a child in crisis and how tenderly, smoothly the staff dealt with it.
Katie spoke about children at FFA graduating at 21 and now a program will be in place in September to bring them back after 21. It's called Adult Community Services. Transition is difficult for kids. They won't have to deal with transitional anxiety not being at the same location. Now their children range from 4 to 21.
"Have you been at FFA long enough to document real success stories?" This question meant a lot to me. Again, needing that reason to believe. Katie was quick to respond. "A certain student was highly aggressive when he first entered the ESCNJ as a young child. Nonverbal. Now you would never know that. He is our ambassador. Role model. Testament; his parents have been so important. It absolutely does take a village."
There was a folk song from the sixties, talking about getting out of a pessimistic mood, going out and doing things, experiencing, observing and becoming uplifted. I did at FFA.