NJ DISCOVER: A Special Spotlight Series: GOLA (Gift of Life Adventure Foundation) Awareness about Organ Donation in USA & Worldwide. Meet New Jersey's Anil Srivatsa, On the Road, Cross Country and Cross Continent. A POWERFUL STORY.   By Calvin Schwartz  April 29th 2019   
My journalistic approach is initially to discuss how a 'story' came to be. Energies and exigencies how it all began. Back in January, 2019, I was assigned a student to mentor as part of communication and media and Rutgers Career Services. Kavya Srivatsa is a sophomore; we'd meet once a month on campus and discuss journalism, broadcasting, campus involvement, branding, future-think.
As the school year turns into May and final exams, she recently messaged me about her father, Anil Srivatsa, who started GOLA in 2016 after he recovered from donating a kidney to his brother in 2014. I was mesmerized. I read that he drove from India to Scotland (through China) to raise awareness and funding for GOLA and organ donation. And he's planning a trip in September, 2019, to drive to Alaska from New York and then down to Argentina and back to New York. The "stuff" they make movies about. They already have You Tube films on the trips (Links at bottom of this article)
GO FUND ME:  https://bit.ly/2UI8sEB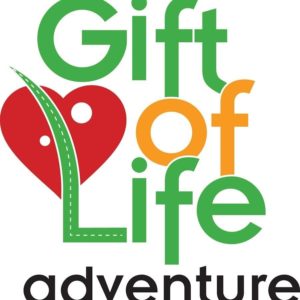 As synchronicity is always a part of my being, Anil and Kavya were on Rutgers campus Friday; so was I for a Rutgers Oral History meeting. The rest is history.
I read and watched some of the GOLA videos documenting Anil's journeys and cause.
Heart and soul, I was now conscripted to document and write about Anil's mission. I'd become his New Jersey correspondent, reporting back here on NJ Discover as he begins his next 55,000 km road trip. The cause is so outstanding. A Gift of Life. Organ donation.
We spoke Friday in the cafeteria at the Rutgers Student Center. I asked Anil, "Why do all this?"
Soft spoken, smiling broadly, "It's what I can do that's larger than me. To show people how easy it is to save a life. I just speak about my story. Hopefully it inspires."
I mentioned seeing a news report just the other day about a woman going to social media about her daughter who needed a liver. A young college student saw the notice, stepped-up and gave part of his liver to save the girl's life. They met on TV. Hugely emotional. Anil added, "Awareness is the key to driving out fear. To be less or not afraid. I gained my brother's life. Now he's saving lives in India as a neuro-surgeon."
I asked, "Practically speaking, what do you need?" Without hesitation he added, "We need $50,000 for this awareness trip. I need to speak to groups of people. I'm a Jersey guy. But I'll go anywhere to speak. I'd love to see even local businesses and corporations support GOLA." Anil added, "Even pharmaceutical companies producing rejection medicines for organ recipients."
I am thrilled at this opportunity for involvement and giving back and GOLA. If anything, please check link for GO FUND ME. https://bit.ly/2UI8sEB
GOLA INFORMATION:
WHO ARE WE?
Based in Bangalore, India, the GOLA Foundation works towards increasing awareness about organ donation both domestically and worldwide. We do so by organizing overland on-road expeditions (both cross country and cross-continent). GOLA was started in 2016 by Anil Srivatsa after he recovered from donating a kidney to his brother in 2014.
WHAT WE DO:
GOLA organizes and undertakes overland expeditions during which the team creates meaningful partnerships with organizations all over the world and engages with various educational institutions, companies and NPO's to speak about organ donation to raise awareness in Talks organized by these organizations. The first GOLA expedition took place soon after Anil and his brother Arjun recovered from a Kidney Transplant surgery and undertook a week-long cycling expedition in Spain in an effort to increase awareness about organ donation and highlight that life can be healthy and adventurous even after donating an organ. Since then, team GOLA has driven across 41 countries for over 300 days driving about 85000kms in their quest to bring attention to a life-giving gesture that more people should be making. During these expeditions, Anil has spoken to over 45000 people in gatherings and organized talks – the mission is on.
GO FUND ME:  https://bit.ly/2UI8sEB
GOLA 1 – 1-week cycling around central Spain
GOLA 2 – a Road trip from Bangalore, India – Scotland, UK (The unreleased 1st cut documentary of this trip can be viewed here https://youtu.be/8CCRKk1qBxU
GOLA 3 – Road Trip from Italy to Dubai /Oman
GOLA 4 – Drive India – A 27000Km drive around India
 GOLA 5 – Drive Americas – Starting September 1st, 2019 – Jan 30th, 2020 a 55000km road trip from New York to Alaska to Ushuaia (Argentina) and Back to New York.
In addition to organizing these overland expeditions, the GOLA Foundation is committed to influencing legislation related to organ donation by taking up legal cases which could serve as a precedent for legislative amendments that would reduce red tape and simplify the processes involved in live organ-donations. We have successfully enabled THREE patients to get transplants by filing writ petitions in the Karnataka High Court (Bangalore India) and thus setting up a case law precedent for future cases similar in nature. Team GOLA is also committed to minimizing its carbon footprint by taking steps to ensure that every expedition is carbon neutral.
GOLA 5
The 5th edition of the Gift of Life Adventure will be kickstarted with Anil's participation in the World Transplant Games to be held in England this August 2019. He will represent India (American Citizen) in the 100m sprint event. Post the event, Anil will hit the road and embark on a cross-continental on-road expedition circumnavigating North and South America passing through your nation, covering over 55000 km over a 150-day period across 17 nations.
LINKS
Facebook:
https://www.facebook.com/giftoflifeadventure/
Twitter:
https://twitter.com/giftoflifedrive?lang=en
https://www.youtube.com/channel/UCAazEewobxc3hs7o1GuaLsg
YouTube:

 Episode 1: https://www.youtube.com/watch?v=Yc8m5Wx-W4M
Episode 2: https://www.youtube.com/watch?v=qPq2UwcVSEY
GO FUND ME:  https://bit.ly/2UI8sEB