STARDUST – By TaraJean McDonald
STARDUST: Manny Cabo – Revolution of Peace, Love & Music
Manny Cabo – singer, songwriter and motivational speaker
The stars were all aligned when Manny Cabo stepped on stage at auditions for NBC's The Voice in 2015. Now, over a year later, he is still inspiring both the young and the not-so-young to believe in themselves and to accomplish their dreams. I had a chance to catch this rising star, in between his busy schedule, and to sit in his home studio and chat about what it takes to maintain your motivation and achieve your success – one step at a time.
STARDUST: Host TaraJean McDonald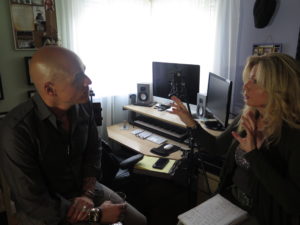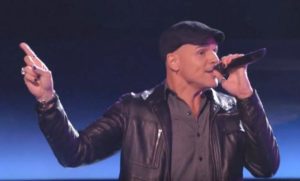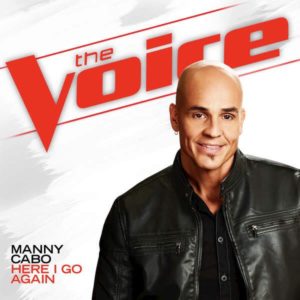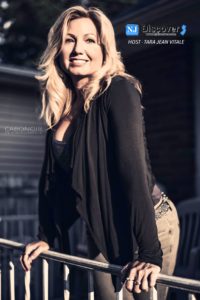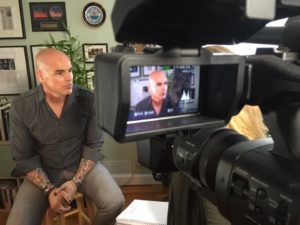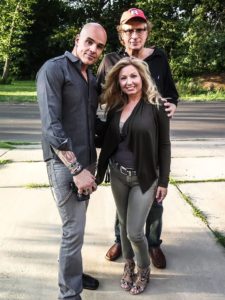 Photo Credits: Calvin Schwartz
Photo of TaraJean Credit: Manny Cabo
https://www.mannycabomusic.com
https://www.facebook.com/mannycabomusic
There are stars all around us in the universe – After stars were formed, the intensity of their energies caused them to explode – their stardust traveled through the universe eventually clumping together to give birth to planets.
The earth is formed from stardust. Our bodies are formed from the earth – so in essence we are all made up of stardust. Every one of us is made up of stardust – the famous and the not so famous; the people who we look up to and admire, and the people who are homeless on the streets. I write about people who shine. Maybe you know them, maybe you don't. But you are going to learn something about their lives, their passions and what motivates them. And in the end, I hope you realize that we all have the ability to shine, because after all – we are StarDust.
StarDust: A Revolution Of Peace, Love & Music – hosted by TaraJean McDonald   Blog: YoursTrulyTJ.com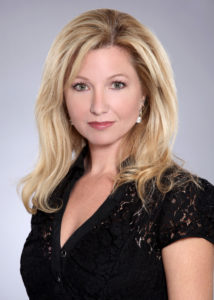 TaraJean is a versatile journalist who has produced numerous segments for NJDiscover. She is experienced in Production and Post Production of TV Commercials, Live News Coverage, TV Entertainment Segments and Live Theatrical Events. She runs the gamut from writing to shooting to scripting to editing to post-production. She studied Communications specializing in Advertising at Fordham University, New York City, but her passion for creativity and expression moved her beyond a Bachelor of Arts degree to where she also studied Theatre and Performance at both Fordham and Roundabout Theatre. Her incandescent spirit took her ultimately to the stage and television in Metropolitan New York as an aspiring actress. Along the way, with a few blinks of an eye, TaraJean was married and raising three young daughters. Next, TaraJean harnessed that spirited energy, becoming editor of Our Town, a Monmouth County newspaper and appearing as a TV host for local Channel 77. The next perfect fit for TaraJean was to channel her unlimited energy in central Jersey working with NJ Discover as TV Host, Reporter, Writer and Producer. She consistently brought a special warmth, caring, insight and humanity to her stories and her reputation flourished with on sight reporting about Hurricane Sandy, homelessness and Tent City, pervasive hunger in New Jersey, and Jersey's iconic music and film scene. She is the epicenter of what's happening around the county and state. Almost evolutionary, TaraJean went on to co-host NJ Discover LIVE radio and cable TV and still manages time (quintessential juggler) to be Reporter, SpokesModel, Copywriter, Producer, Journalist and now Sr. Editor for Fashion Haunts Magazine.