A VERY SPECIAL HISTORIC COMEDY WEEKEND: Princeton's Catch a Rising Star Comedy Club presents MARC PRICE (Family Ties) and MARSHA WARFIELD (Night Court) Friday April 29th and Saturday April 30th. MY CONVERSATION with MARC & MARSHA    bY Calvin Schwartz  April 26th 2016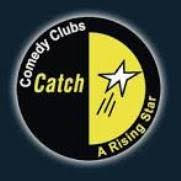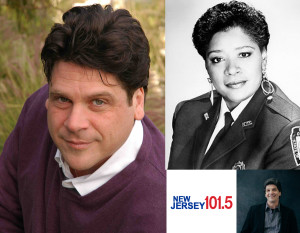 I have a long winding road history of being a comedic snob going back to the sixties when I heard Lenny Bruce for the first time. I've come to many circles and forks in roads, but always HUGELY appreciate the specialized art of comedy; making people laugh. And yes, an historic comedic upcoming weekend when two stars from 80's iconic sitcoms share the stage.
When Princeton's Catch a Rising Star told me Marc Price and Marsha Warfield were appearing together, I was thrilled to chat with them. I pinched myself ceremoniously; my wife thought I was losing it.
If I was losing it, I found it again when I started talking to Marc. What immediately ran through my mind; I was really talking to Irwin Skippy Handleman from the highly successful sitcom, 'Family Ties.' The night before, I prepared by exploring You Tube and Marc, watching old episodes of 'Family Ties' and clips from his stand-up act. He is a refreshingly funny, sharp and innovative comedian.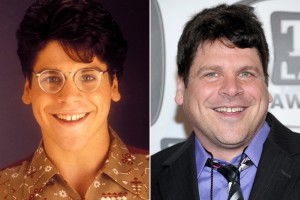 I asked Marc about being on the road and who his heroes are.  This year he'll wind up spending 40 weeks on the road. "Jay Leno goes to all the places comedians don't normally go to. I do that too…. I've had the pleasure of working with many of my heroes…. George Carlin and I were on the same plane once…. Seinfeld's opening act, an old friend of mine, was sitting next to George…. He introduced us so I sat next to George…. Carlin loved the art form so much. He loved doing stand-up…. Bill Maher once said, "You could take the jokes out of Carlin's show and it still would be an interesting show.""
Lenny Bruce was good friends with his father, comedian Al Bernie and even wrote together. I was very impressed. "My dad even worked with Sammy Davis Jr.; they wrote some music…. My dad was on The Ed Sullivan and Fred Allen shows…. In 1956, he did an impersonation of Elvis on Ed Sullivan. One week later, Elvis is on the show. It makes my dad the first Elvis impersonator."
"What about your show with Marsha next week in Princeton?" "This is historic. Marsha Warfield is a tremendous comedy icon…. Started performing in the seventies…. Worked with Richard Pryor and was on 'Night Court'…. One of the great female headliners of all time…. Broke down a lot of doors…. She stopped doing comedy for many years and just started again…. We bumped into each other in Las Vegas…. Then she joined me on stage…. did a guest set…. the audience flipped out. She's still got it…. Didn't do old jokes but new material…. Very relevant. Very much about now. Very powerful. Speaks the truth. It is extremely exciting for me to be a part."
I pursued Marc's background. "People watched me as a nerdy teen. Now I am in my awkward adult years."  He was born in Bergen County but loves California and the North West; Washington State. Oregon and lives in Southern California. It's the best of all worlds for him to come visit New York and New Jersey. Then I asked about googling him and discovering he was into hydroponics.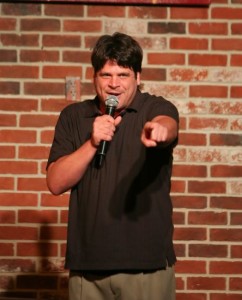 "It is sand hydroponics. It practices water conservation techniques. Using 70% less water…. Because of the Hoover Dam, the Colorado River doesn't make it to the ocean anymore…. People manage their own rain water…. Even the driest part of California gets 4 to 5 inches of rain a year…. Trick is to save water in winter." Marc co-produced a show for Showtime, 'Green Collar Comedy' where he learned about hydroponics. The show was "politically not so correct but environmentally correct." As I'm writing this, how synchronistic; it is Earth Day, April 22nd.
Marc continued to impress with his caring, depth and passion. "It seems people resist massive change. As long as people have hoses and can turn them on at will, they don't care." Then it was suddenly back to George Carlin. He was on that roll. "I've always aspired to his kind of comedy. It surprises people. They don't expect it from Skippy from 'Family Ties.' I'm excited to perform to people who have not seen 'Family Ties.' Comedy Club audiences are younger and don't remember the show."
I get a kick out of the next question. "What's your relationship now with the cast of 'Family Ties'? "We check in often. Most recently with Scott Valentine. Michael J Fox is my ultimate hero and mentor. Michael Gross, Justine, Meredith, Tina; I love them all…. I love George Burns, Don Rickles; he is still so sharp, Sam Kinnison. My influences are very varied over many centuries." He laughed. I got it immediately. "I'm a student of comedy/history…. My dad was at George Burns' Friar Club Roast…. I used to drive back from the Catskills with Jackie Mason…. My dad used to sneak me in to Catch a Rising Star back in the seventies when comics had this great respect for the Catskills. Young comedians today don't get that same reaction that Catskill comedians got."
This interview seemed full circle. Marc did some of his first comedy shows at Catch a Rising Star. He'll be back this weekend in Princeton. I'll be there hugely anticipatory. This is also part of the circle. To implore all you folks to come on down and laugh for a few wholesome hours. Get off the sedentary sofa.
This past Saturday morning in Atlantic Beach, Long Island, far from my central Jersey domicile, I spoke to Marsha Warfield. She had an early afternoon comedy gig out west so we had some quality time. I spent several hours beforehand just as I had done with Marc, going back to the future on You Tube, checking out 'Night Court,' some stand-up gigs and when she performed on a Richard Pryor roast. Yes, I'm a comedic snob and here I was talking to Marsha Warfield. I ceremoniously pinched myself again.
Firstly I asked how she got involved in comedy. Marsha is from Chicago. She was married and divorced by the time she was 20 and worked at various jobs. One of the jobs was working with her mom at the phone company. "It was back in the days when you dialed 11 for long distance. I didn't know what I was going to do. I saw an article in the paper. A feature on comedy night…. At a place called Pickle Barrel…. A deli with a bar…. Tom Dreesen, a comedian, was running the showcase and had just broken up with his partner Tim Reid; the comedy team Tim and Tom…. I read about the showcase and told my friend I was going…. My friend drove me…. It was the first time I did stand-up…. By the time I went on, it was 2 AM and they were putting chairs on the tables…. I went on and said I was Marsha Warfield and I am a virgin. That was the start of it."
"And your comedy and life heroes." She answered in a milli-second, "My mother was always my hero. Never looked up to anyone more than her." From the time Marsha was a little girl, she was always drawn to comedy like Lucille Ball and shows like Ed Sullivan and Jack Paar. "My early memories of women doing comedy weren't so much stand-up…. Women at the time were usually characters; Moms Mabley, Totie Fields and even Joan Rivers assumed a character…. The men were themselves…. I was drawn to Eve Arden, her delivery, Our Miss Brooks…. No nonsense, dead pan, the authority she brought to the screen which was not seen in a lot of women at the time…. It seems the only woman who had a "this is me talking" attitude was Elaine Boosler." Listening to Marsha was like a rolling comedy history lesson.
"I just love stand-up comedy. My first comedy crush was Flip Wilson…. I liked his intellect"  I mentioned Flip Wilson doing a routine called "ugly baby" on an early Johnny Carson show filmed in black and white. Marsha repeated the last line, "and a banana for your monkey." We both laughed; it helps being 'contemporaries.'
I praised her unique cynical facial expression. "I always find it interesting what people observe. In my performing, I still try very hard to be like the conversation we are having now.  I try to be myself. It's all me. The stuff I write. The way I see the world. My sense of humor. I want to be honest." Next I praised her performance in the movie, "Mask." She played Rocky Dennis' homeroom teacher. That warmth and sincerity easily came across the screen. "I give director Peter Bogdanovich the credit."
Being the movie romantic, I was curious what movies she was inspired and moved by. "Early on you didn't see a lot of blacks in movies. Then in the early 70's there were more."  She loves 'Lady Sings the Blues' and 'Claudine.' "Instead of going to work, I'd sit all day in the theater and watch. I've seen them both often enough to quote in my sleep…. Right around the time I was thinking of stand-up."
I thought about throwing in some Jersey humor. "You're coming to Princeton next weekend. What's the first thing that comes to mind thinking Jersey?" Marsha answered, "Stephanie Plum, from the Janet Evanovich series. She was a bounty hunter with attitude based in Jersey."
I found a video on You Tube from the old Richard Pryor Show where Marsha and Richard are in a hysterically funny bit called "Uncensored Food Foreplay." I watched it twice, yes, LOL.   Marsha added, "At the time, I was a rookie; he was an established comedy legend. Richard's gift was that he spoke in a voice that wasn't heard yet…. An urban street voice…. He elevated it to part of our vernacular…. He gave life to all of us who spoke that way…. Richard was the guy down the street…. He brought such a brilliance to that kind of expression…. In that restaurant scene you watched, there was no dialogue, no direction, no rehearsal and a blank script. I played a beautiful woman which was a stretch for me." I disagreed immediately. "They seduce each other with food. I must've been 22 or 23 years old…. Fresh off the plane from Chicago and in awe of this man…. He showed up late…. He just got married…. Shows up in a white suit…. We shot it in one take…. You see me shaking."
I asked about best and worst times in a life. "I don't self-analyze much. People will judge you however. I try to be me. But I do want to say a couple of things. I haven't done stand-up in almost 20 years. I am just now getting back into it. I happened to run into Marc(Price) last year at Improv where I was doing five-minute guest spots and he very graciously volunteered to get me on. He told me to work out stuff and get my stage legs back. This is part of the process he opened up and gave me the opportunity to reconnect and re-energize. I owe him a lot of gratitude."
Gratitude is a perfect universal word to finish; To Mike Tommasino from Catch a Rising Star in Princeton for lighting my comedic journalistic fire and connecting me to Marc and Marsha. And much gratitude to both of them for opening their memory banks, hearts and souls. And perhaps gratitude to NJ Discover readers who should find their way off the sedentary sofa and come down this weekend to laugh.
SHOW INFO:  April 29th and April 30th
CATCH A RISING STAR WEBSITE:  http://www.catcharisingstar.com/index.php
Hyatt Regency Princeton
102 Carnegie Center
Princeton, NJ 08540
To purchase tickets
visit the Hyatt box office,  
http://www.ticketweb.com/venue/hyatt-regency-princeton-princeton-nj/44754#
visit
ticketweb.png
or call 609.987.8018