A SPECIAL NJ DISCOVER SPOTLIGHT: Healthy Pursuits, NEOS ZOE (New Life) and MARYANN CASTELLO , Holistic Health Practitioner      bY Calvin Schwartz   January 25, 2016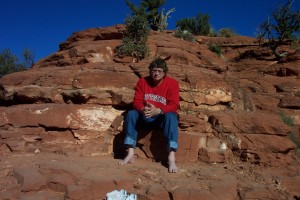 Those that know my writings and musings these last few years, probably also know I'm always looking to define and redefine myself. A couple of Decembers ago, I learned about a new word being admitted into the dictionary; the ceremony of sorts was taking place on the 'Today Show.' The word was 'flexitarian;' someone who doesn't really eat animals with four legs but poultry and fish. Hey, that's me since 1975. I suppose a flexitarian is a flexible vegan if that makes sense. Why mention this here and now? Because part of my defining journey is to shoot for transhumanist status or finding ways to live healthfully and productively until you're 150 and doing the stuff you like to do and keeping asterisks handy for the things you can't do. So, since 1965, I started taking 40 supplements a day; today it's up to 60.

My defining quest is active and broadened. These past few years, I pursue a wide variety of healthful courses. I've got myself a research Conestoga wagon, and am always revolving around learning and researching. I've also come to realize that we all need to be our own health advocate. We live in a busy world of input and overbookings and excessive waiting room times. The inevitable by-products for me are discovering personal asterisked practitioners; essential for becoming that elusive centenarian.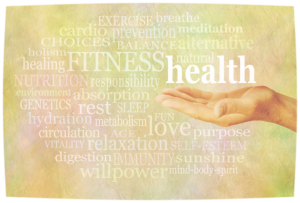 Over a year ago, I had a whole new shoulder with titanium put in; they sawed out my tired old bones. This was done at the Hospital for Special Surgery in NYC. Seventeen months since the operation and I've yet to take one pain med for the shoulder.   A year ago, electro-physiologically, renegade atrial-fibrillation cells were removed. I needed dental implants done a few years ago, but my jaw bone had receded so my friend and periodontist, implanted cow bone and the three implants are functional and wonderful. A year ago, I had some normal aches and pains around the body, and saw a bio magnetic practitioner to tune me up. In July, I saw a renowned integrative physician on Park Avenue, New York City.  Extensive blood tests, hour long consultations and putting me on the paleo-diet; three months later, I had lost 30 pounds and took my cholesterol down to 129; almost too low.
There is a new practitioner for me to add to my repertoire; the preceding paragraphs begin to set up my introduction of Maryann Castello, from Neos Zoe Wellness Center in Cranford. How I met Maryann, is for me, fascinating. I was co-hosting Danny Coleman's Rock on Radio; the show is also streamed. A few months ago, Maryann called in to speak to our musical guest, Ryche Chlanda. She saw me engaging our guest; I was upbeat and charming. A few weeks later Maryann messaged during the show and asked Danny what was bothering me; she could see I had issues of discomfort and pain (from the video stream) I did but I thought I acted normally. Her insight and introspection from watching the live stream was almost haunting.
Two weeks later, I drove up to Cranford to meet Maryann at Neos ZoeWellness Center in Cranford. We talked all kinds of shop for several hours which was preamble for my visit in early January when I'd spend seven hours exploring "new life through balanced healing."  Prior to my day long visit to experience much of what she provides, Maryann emailed me 20 pages of medical and nutritional history and information forms to fill out. The thoroughness and exacting nature of technique was impressive. I wondered how the information would be inculcated into my 'appointment.'   Maryann devised the form over years of training.
She showed me listings of courses she has taken, education completed. I remarked that it's enough for two Master's Degrees. Officially she is an LMT, HHP, CL.N and Board Certified Holistic Health Practitioner.  Next up, I was in a room, dimly lit and surreal in feel; an exam room. I asked what a Licensed Massage Therapist means. "You deal with discomfort (not pain)," she answered. Then I was shoeless and sockless facilitating the immersion of my feet into a warm aroma therapy foot bath. Lavender was used to relax muscles in feet and calm the body.  Each step, Maryann carefully explained. While this was going on, Maryann went over the pages of my medical and nutritional history. I liked that hands-on, meticulous  approach.
Perhaps an hour elapsed with my feet in the warm bath with probing conversation. Next was applied kinesiology. I was intrigued as she measured the strength of my arm as I pushed hers. She kept a hand on my head and turned it over and my strength was weaker revealing a negative energy. I continued to be transfixed with her thoroughness and expertise. She performed a palpation response; checking muscle points for proper nutrition. Next was 'Energy Work' and Jin Shin Jyutsu(JSJ) which was chosen specifically for me. As she explained, "creates a flow of energy in certain pathways."  She used fingers with minimal pressure, redirecting energy flow to help eliminate stress and relieve discomfort. Indeed, I was hugely relaxed.
There was a neuro-muscular evaluation referencing the form I filled out and we discussed. Hours had passed; I was in a special zone, quiet, twilight and healing; it was omnipresent. I liked it.  And I suppose it's always about the best for last. Maryann performed a combination of medical, Swedish and Shiatsu massages leaving me in that euphoric elevated state of well-being (hard to describe) but so well worth the trip.
It's because of how I felt before, during and after my session with Maryann Castello did I decide to do this 'Spotlight' article on NJ Discover as well as my commitment to exploring health, body and mind care. I'm very snobbish when it comes to medical and personal care; that was the point of the beginning of this article. There are several different ways to look at the care and services Maryann provides; it's an affordable necessity or affordable luxury. It all works. She works. Neos Zoe works.
Neos Zoe, LLC "New Life Through Balanced Healing" 230 Centennial Avenue Cranford, NJ 07016
www.neoszoe.com          info@neoszoe.com