ANOTHER MUST TO ATTEND: Comedian Mike Marino, The Presidential Tour Concert with special guest Comedian Sunda Croonquist.  Saturday August 15th Paramount Theater Asbury Park USA   bY Calvin Schwartz    August 4th 2015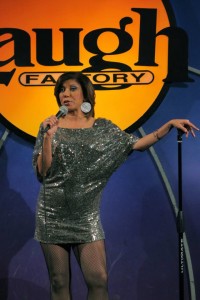 If its summer, I usually write about the Jersey shore. It's so easy these days as Jersey has become a pinnacle of American Pop Culture; Jersey Boys, Sopranos, Boardwalk Empire, Jersey Shore, Jersey Housewives, Garden State, Jersey Girl. American Pharaoh, Triple Crown winner came to Monmouth Park on Sunday; extraordinary. Perhaps there is nothing quite like our shore with all it has to offer especially during the summer. And Asbury Park has become an epicenter of music, food and dreams. I'll go as far as to say it's just about nirvana to be at the shore on a Saturday night.
This equation I am developing becomes even more pronounced when you add a national and global Jersey comedian in concert on the boardwalk in Asbury Park. Not just any comedian but Mike Marino, NJ's Bad Boy of Comedy comes home to the shore. Then add another Jersey native/comedian, Sunda Croonquist. AND Hosted by Steve Trevelise!!  It's just a perfect night. Grab some dinner at a plethora of restaurants in Asbury Park or up and down the shore. Before-hand, play the pinball machines at Silverball. If you're worried about traffic, I'll even tell you about a secret road to the shore. No excuses.
What I am saying and equating, this is one special 'funny as hell' night that should not be missed. Life is short. I'm 6'5"   Let me talk about Mike and Sunda now.
In 2012, I discovered the genius of comedian Mike Marino in Asbury Park.  Mike was performing at the first Asbury Park Comedy Festival.  Since I discovered Lenny Bruce in the 60's, I've morphed into a comedic snob. I need sharp incisive cerebral worldly comedy to laugh. Mike delivers that. And concomitantly (along the way), I've become a huge fan of Mike Marino. Why not; I love to laugh for 90 minutes straight each and every time I see him; it's this stressful world we live in. Mike has a handle, a release and grasp of our world.  The genius of Marino's humor is to take our modern (expletive omitted) lives and shove it under a comedic microscope.  And when you see him in concert, you get a chance to see the 'Marino' face; how he loves to laugh with the audience at his own humor; that genuineness and warmth draws us in and embraces. Even more than that, being a comedic snob, countless times looking at Mike, I can't help but see Jack Benny, who had one of the greatest comedic facial expressions as well as incredible timing. Benny was Johnny Carson's all-time favorite; Mike Marino's expressions and timing is right there with Jack Benny. And now it appears Mike Marino is running for President. I just have to hear about that. I wonder if he needs campaign workers.
Mike Marino website:  mikemarino.net   (a whole collection of videos to watch)
One of my favorites; Live at Borgatta trailer: https://www.youtube.com/watch?t=21&v=wCaCaMFWTk0
ALSO YOU CAN SUBSCRIBE TO MIKE'S YOU TUBE CHANNEL:    
https://www.youtube.com/user/MikeDMarino?sub_confirmation=1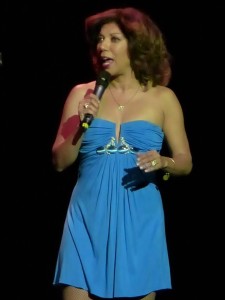 A few years ago, I had the opportunity (which became a thrill) to see Sunda Croonquist perform at the Second Annual Asbury Park Comedy Fest. Sunda dazzled with her sharp, quick wit (cerebral intelligent humor) and I got a chance to chat with her back stage. Sunda's humor is rare, precious and beautiful as she is. What's particularly meaningful for me as a comedic snob is Sunda's ability to reach (in an extremely personal way) every single person in the audience. Shortly into her act, you'll understand how she so effectively and personally reaches you (makes you identify) She's this dynamo of personality and ethnicity (she'll explain) as she constructs comedy from her so many varied viewpoints of life. And for me the best; she's a Jersey girl albeit in LA now.
Sunda Croonquist website:   http://www.sundalive.com/
AND SUNDA ON " THE VIEW"   YOU TUBE CLIP:      https://www.youtube.com/watch?v=o4lEnY0U-9I
Tickets: check their websites, Stone Pony , ticketmaster.com
AND CHECK OUT SUNDA'S NEW COOKBOOK:    "The Kosher Soul Food Cookbook"  Co-authored it with Nir Weinblut of La Gondola of Beverly Hills.