I met Natalie Grace at a recent Poker Run Fundraiser that her parents had arranged called Strength and Honor Fundraiser for Cancer Research for Kids at Bar Anticipation in Lake Como, (formerlySouth Belmar) N.J. Two years ago their beautiful daughter Natalie Grace Gorsegner was diagnosed with high-risk acute lymphoblastic leukemia. Natalie Grace is expected to be finished with her chemo treatments in November of this year.  
Every, SINGLE day approximately 46 families are told that their child has cancer in the United States alone and 7 of those children die every single day!
I had the honor of meeting this sweet little girl, who was wearing a very special Disney princess dress that day. By her side were her big sister, her mom and her dad. Her mother Andrea is one of the most passionate and motivated women I have ever met. She has transformed what could be a horrendously debilitating experience into a triumphant war against the absence of sufficient research to prevent and fight Childhood Cancer.
In addition, the day I spent at Bar Anticipation during the Strength and Honor Fundraiser gave me the privilege of meeting numerous NJ Motorcycle Bikers who traveled to support a cause they believed in.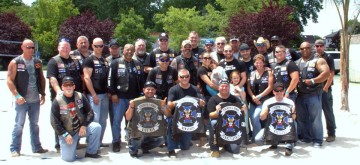 It never ceases to inspire me how much goodness there is in this world. I asked Andrea to tell me about the people she has met through her journey these past 2 years. She shared with me some of the stories of how so many people have given a part of themselves, whether it be their time, their money, or simply their kindness.
Andrea and Dan Gorsegner moved to Middletown from Rutherford, N.J. in July of 2013, but they are no strangers to the area.  Dan was born and raised in Middletown, where his parents Louise and John Gorsegner have lived for the past 50 years. Andrea was raised in Haddon Heights N.J., where her parents Linda and Bill Verdone still reside. As newlyweds Andrea and Dan moved to N.Y.C. for a few short years, before heading back to Rutherford, N.J. after Andrea gave birth to their oldest daughter Hannah.  Soon they had another beautiful addition to their family, Natalie Grace. When Natalie was diagnosed with high-risk acute lymphoblastic leukemia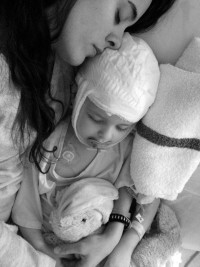 on August 16, 2012 she was just shy of her 3rd birthday. Andrea immediately left her position as Photography Editor at Women's Health magazine to care for Natalie, and soon after she and Dan thought it best that they sell their Rutherford home and move back to Middletown where they could be closer to family.
The N.J. community has been everything to Andrea and Dan.  While they were living in Rutherford friends and strangers in the community stepped up to help the couple stay afloat with their bills when, at one point, they had been down an entire paycheck.  Friends helped chauffeur Hannah to and from school, even prepared meals for the Gorsegner family when they needed them.  Even in the Haddon Heights area, friends and neighbors alike found ways to help the Verdone family.
And when they moved to Middletown, Andrea and Dan were welcomed with the same kind of love.  Only now the Gorsegner's no longer needed fundraising for their own family, they had started their own fundraiser, Will You Send Us A Dollar, in an effort to raise much needed funds for childhood cancer research.  In communities throughout N.J., and eventually throughout the entire country, people sent little Natalie their dollars to support her birthday wish of raising $50K for childhood cancer research.  They received mail from every state, and people from all over held bake sales, yard sales, and car washes all to help this family get closer to their goal.
In the end they ended up raising $110K for The Truth 365 where every penny raised went towards helping to fund six different childhood cancer trials.
This year Andrea, Dan, Hannah and Natalie are at it again as they are trying to raise $150K by Natalie's 5th birthday (September 28th).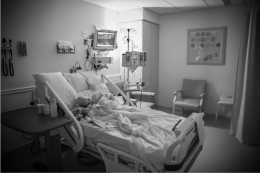 NATALIE GRACE'S WISH: A FUNDRAISER SUPPORTING NATALIE'S BIRTHDAY WISH TO RAISE $150K FOR CHILDHOOD CANCER RESEARCH.  
SEPTEMBER IS CHILDHOOD CANCER AWARENESS MONTH…GO GOLD TO SHOW YOUR SUPPORT!!
On Thursday September 4th, from 6pm – 10pm please kick off childhood cancer awareness month by joining Andrea + Dan Gorsegner for a beautiful evening at McLoone's restaurant in Long Branch where their goal is to raise funds and awareness for children battling. The funds raised will go to The Truth 365 (via Will You Send Us a Dollar campaign), where EVERY SINGLE penny will go directly to research with the hope of discovering less toxic means for treating our kids, followed by our ultimate dream for a cure!
Tickets are $100/person in advance and $120 at the door. Included with your investment are an OPEN BAR, hors d'oeuvres, food stations and dessert. Additionally you'll be enjoying the beautiful ocean view, LIVE music from recently signed singer-songwriter Mikey Wax (featured on the hit show Pretty Little Liars, and named "Artist on the Verge"), raffles/prizes and a valet service will also be provided.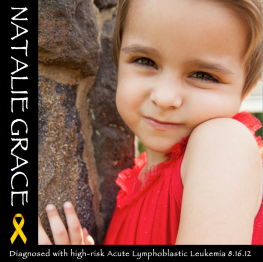 To purchase tickets:
Simply click on the following link (which brings you to the Arms Wide Open Childhood Cancer donation page), fill in your payment, and click in the circle where it says "Natalie Grace's Wish Event." It does NOT generate a printable ticket for you to bring, but it will automatically add you to our guest list where we'll check you in at the door!                    http://www.awoccf.org/donate/
Natalie's FB page:
https://www.facebook.com/pages/Infinite-Love-for-Natalie-Grace/190964064381897
You can donate to Natalie Grace's Wish:  P.O. Box 4064, Middletown, NJ 07748
For more information please visit her website: InfiniteLoveForNatalieGrace.com
Visit her Facebook Page at: Infinite Love for Natalie Grace
Written by – TaraJean Vitale, NJ Discover