7th ANNUAL BIG MAN'S  CLARENCE CLEMONS BIRTHDAY BASH: 2 SHOWS: FRIDAY JANUARY 11TH SATURDAY JANUARY 12TH  at the JERSEY SHORE   by Calvin Schwartz
I often drift into doing introspective blinks of an eye early into the New Year. When I blink, I reminisce about matters of sentimentality, family, friends, and things to look forward to at the beginning of the new year, which needs help launching itself after merrymaking at Christmas. One blink, taking me back to the future, is remembering the evolution of the Annual Big Man's Birthday Bash. Our NJ Discover crew/family has been involved in Birthday Bash history. I remember the first Bash in Asbury Park when we magically worked the red-carpet interviewing musicians and celebs, so loyal and devoted to Clarence, his memory and broad cultural impact. The void of his loss has been dramatic and enduring. How special it has been to remember the Big Man in this way, honoring his birthday and bringing the essence of Jersey musical talent together for a rocking electric eclectic Friday and Saturday, now especially poignant, as this is the 7th Annual Clarence Clemons Big Man's Birthday Bash (in two nights)
It has become that winter highlight of revelry and music along the Jersey shore; something we all look forward to. A night to remember Clarence and to raise money and awareness for CFC Loud N Clear Foundation 501 c3 AND The Monmouth County SPCA.
As always, much thanks to Nick Clemons and the Clemons family for their support, energy and commitment to music, causes and New Jersey culture.
Calvin Schwartz   January 4, 2019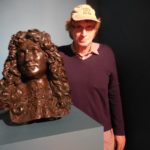 FOR IMMEDIATE RELEASE –
January 2, 2019,
THE 7th ANNUAL BIG MAN'S BIRTHDAY BASH WEEKEND ON JANUARY 11TH AND 12TH , 2019
Jersey Shore, NJ – On January 11th and 12th , 2019, the Jersey Shore celebrates the birthday of the late and legendary, Clarence Clemons, with THE 7th ANNUAL BIG MAN'S BIRTHDAY BASH. This year's celebration takes place at two, legendary Jersey Shore venues: The Headliner Night Club in Neptune, NJ (Friday) and Bar Anticipation in Lake Como, NJ (Saturday). The events present a historic gathering of All-Star, legendary musicians and will benefit CFC Loud N Clear Corporation, a recognized 501(c)(3), non-profit organization that supports those suffering from addiction, and The Monmouth County SPCA, which is also a 501(c)(3). Friday's focus will be The Big Man's Jam years, with artists such as Jerry Garcia and The Grateful Dead. Saturday will bring the Shore Rock and Soul for which The Bash has become known over the past, seven years.
Tickets are $25 for each show or a $40 combo ticket for both nights! They may be purchased on line at:
https://bigroad.ticketbud.com/
The producers state, "For the first time, we're thrilled to present a celebratory and diverse two nights at two, legendary venues. As always, The Bash will present the Best in All-Star talent!"
FRIDAY JANUARY 11th   SHOW 
Venue: The Headliner Night Club
Doors: 4:00 pm
Show Run: 5:00 pm-1:00 am
Show Theme: Grateful Dead/Jam Band
Performing: Splintered Sunlight, Pat Roddy Band, Nick Clemons Band, Secret Sound, Waiting On Mongo, and Woodfish! This show will feature a recreation of a legendary jam set by Jerry Garcia, Clarence Clemons and John Fogerty from Memorial Day weekend 1987 concert.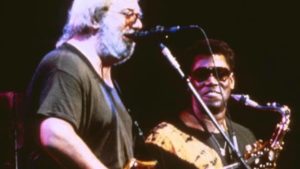 SATURDAY JANUARY 12TH  SHOW
Venue: Bar Anticipation,
Doors: 1:00 pm
Show Run: 1:30pm-1:30am
Show Theme: Traditional Bash/Jersey Shore Sound/Best Original and Cover Bands
Hosted by New Jersey 101.5's and Chasing News's Bill Spadea
Performing:
Main Stage
Brue Crew, Moroccan Sheepherders, Colossal Street Jam, Nick Clemons Band Featuring Jarod Clemons, Holme Nj, Matt O'Ree Band Mr. LoveJoy (with Tommy Jannarone), The Bob Polding Band AND(!)
The Big Man Bash All-Star Band featuring
(vocals)
Eddie Testa, Jobonanno, Joe Bezzone (Turnstiles), Lisa Sherman,
Phil DeZago(WHISKEY FUELED), Mark Leimbachh (Gary U.S. Bonds),
Killer Joe Ferraro, "The Philly Elvis" Nick Ferraro,
Pat Roddy, Bob Polding, Vinny Daniele (Cats on a Smooth Surface/Best of the Eagles), Joe Vadalla (Best of the Eagles), and More Special Guests!
(Band)
WILD Bill Winters(Jobonanno and the Godsons of Soul)
BILL D (Turnstiles)
Ed Horne (JoBonanno and the Godsons of Soul)
Ilya Stemkovsky (Eddie Testa Band)
Tony Perruso (Jon Bon Jovi's Kings of Suburbia, The Jukes)
TOMMY LABELLA (Holme, 10,000 Maniacs)
TOMMY MEARES (The Jukes)
ROSE HAVRON (vocals)
Acoustic Stage (in the Mahogany Room)
Taylor Davis, Andy Russo and Deedee Pie, Elk, Ward,Manzo Trio, Taylor Tote, Rich Scannella Group AND The (Legendary!) Rich Meyer Show!
Nick Clemons states, "My father always taught me to 'Give back' and remember the less fortunate. This year, we're happy to support CFC Loud N Clear and SPCA of Monmouth County for their great work."
Co-producer/Terry Camp of BIG RoaD is an attorney and long-time member of the Jersey Shore music community. He recalled, "When Clarence passed, Wonder Bar in Asbury Park hosted the Sensational Soul Cruisers and The Nick Clemons Band for a memorial show in July 2011. Bruce was kind enough to join us that epic night and we've been building on it since – selling out Wonder Bar in December 2012, packing Martell's in Point Pleasant January 2014, Bar Anticipation January 2015-2017 and The Stone Pony in 2018. The show gets bigger and bigger every year and now, it's two, BIG days! – with two, incredible line-ups."
BIG RoaD's Jesse Warren lost his brother, Scott Warren, to a heroin overdose on March 26th, 2015. Warren states, "The heroin addiction crisis in Monmouth and Ocean Counties has been building for many years and has, unfortunately, received national note. We are all responsible to keep the issue front and center in our communities."
The producers added, "We're thrilled to be working with Tom Jannarone and his Bar Anticipation team and Tom Sueta and his Headliner crew. These places are both cream of the crop for a diverse and quality entertainment experience."
Bash details and frequent updates are at the Facebook Event page:
Headliner – https://www.facebook.com/events/2435258099823140/
Bar A- https://www.facebook.com/events/477582512751622/
About CFC Loud N Clear Foundation 501 c3
From the Family of Mark and Lynn Regan: CFC Loud N Clear was developed in light of our family's personal journey through addiction. In 2012 after many Intensive Outpatient Programs, several in-patient treatment centers and years of an uphill battle, we discovered the gaps in the system and realized a need for diverse programs of extended after care. Daniel Regan developed an after-care system for himself with the help of his mother, Lynn Regan. After a while, people started to want to know how they did it and wanted a recovery plan set up for themselves. The family decided from that point that everyone deserves access to an after-care program and they created CFC Loud N Clear. The first year after treatment is the most crucial year in someone's recovery. CFC will help guide you through your first year and beyond. CFC Loud N Clear believes in providing many roads to recovery, thus giving our members many positive, proven options that resonate with them. We also recognized the need for safe, sober socialization and created a social calendar filled with fun, laugh-inducing activities. Daniel and Lynn Regan are highly involved in the field of prevention and saw the importance of giving back and preventing others from going down the wrong road. Thus, CFC got its name, Coming Full Circle. We are proudly more than just a recovery program. CFC provides services for Prevention, Intervention and Recovery with a seamless integration of the three, making it a full circle. http://www.healingus.org/
About The Monmouth County SPCA
The Monmouth County Society for the Prevention of Cruelty to Animals was founded in 1945 to care for the community's homeless, neglected and abused animals. The MCSPCA is not affiliated with any other shelter or welfare organization. We are not affiliated with, nor do we receive a majority of our funding from the Humane Society of the United States, the ASPCA, or the Associated Humane Societies, Inc.
Our Mission is to protect, care and advocate for all animals. We are dedicated to enforcing animal cruelty laws; providing a safe haven for homeless, abused and abandoned animals while they await adoption; reducing over-population through spay/neutering; and cultivating their humane treatment through education and advocacy services as a valuable community resource.
Our Vision is to be established firmly with our own unique identity throughout NJ and the animal welfare community as a leader in all things related to animals in Monmouth County and the people who care for them. We will be responsible for ensuring that all animal abuse is prosecuted and will increase our support of campaigning for the rights of animals in NJ. We will be a strong partner with other animal welfare organizations throughout the state in order to develop and share best practices, and to work together to make NJ a place where every animal is treated with respect, kindness and love.
About BIG RoaD
BIG RoaD, LLC is an entertainment production company formed by Terry Camp, an attorney with Budd Larner, P.C., Short Hills, NJ and long-time member of the Shore music community, and Jesse Warren of Howell, NJ. Camp and Warren have collaborated on past, charitable events including the August 13, 2015 "Born to Run" 40th Anniversary show that sold out Bar Anticipation, "Big Man Bash 3 and 4" and "Christmas Comes Early" at Bar Anticipation on November 19, 2015. On March 18, 2016, BIG RoaD was honored by CFC Loud and Clear for its charitable efforts and raising awareness on the State's heroin epidemic. The Monmouth County Board of Chosen Freeholders similarly proclaimed March 18, 2015 "BIG RoaD Day" in Monmouth County.
https://www.facebook.com/CampWarrensBIGRoaD
Headliner Night Club
1401 Rte 35
Neptune, New Jersey 07753
(732) 775-6200
Bar Anticipation
www.bar-a.com
703 16th Avenue
Lake Como, NJ 07719
(732)681-7422
For Press/Media inquiries and access: bigroadjesse@gmail.com
Phone – (908)309-0426 Jesse Warren/(908)507-7201 Terry Camp