CLARENCE CLEMONS Memorialized. Big Man's Brew Launch Party at the Jersey Shore at Brighton Bar  Tues May 15th   by Calvin Schwartz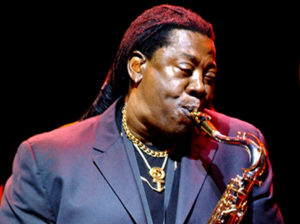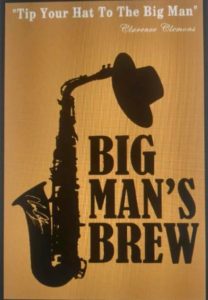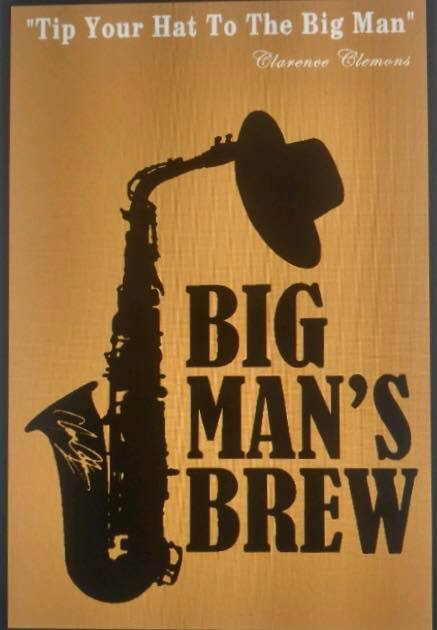 What a personal thrill for me to 'promulgate' news of the launch party for Big Man's Brew, so painstakingly, patiently developed to commemorate that larger than life, iconic, gifted, eternal Big Man, Clarence Clemons. Part of the mystique of any product bearing his name is to capture that intrinsic essence, spirit and joy that was Clarence Clemons.
"The company is dedicated to producing a style of beer and other beverages that are unique in their own way, much like the personality of Clarence Clemons himself."
NJ Discover has been honored these past years to be close to the Clemons Family, as they've celebrated the life of Clarence. NJ Discover was at the first Big Man's Birthday Party Bash at the Wonder Bar in Asbury Park, working the red-carpet; and all the subsequent parties for Clarence. It's been a thrill for us and a bigger thrill now, seeing his name memorialized on special products.
Back last fall, along the Boardwalk in Asbury Park, at the Yacht Club, they had an old-fashioned tasting party for Big Man's Brew. Of course, I was there, and straight shooting from the hip, I loved the Big Man's Blood Orange Belgian Pale Ale infused with blood orange. Also available in Big Man's Brown Ale with espresso beans and vanilla beans.
What a special event, pure Jersey shore, pure Clarence, to celebrate this launch, with the family, friends, musical world, denizens, fans, sentimentalists, media, and the rest of the gang. Thanks for the memories, Clarence!    
Tonight my son and I went to see Springsteen on Broadway. Entirely mesmerizing, beyond poignant, tender, real and so Jersey, Freehold. For me, the most evocative, emotional segment- when Bruce talks about Clarence, The Big Man, their eternal friendship. Then Bruce, near the end, mentioned the notion of mystics and said, "I get to see Clarence every night here (and Danny, Walter)."
Calvin Schwartz    May 11th 2018
For more info:  https://bigmansbrew.net/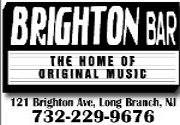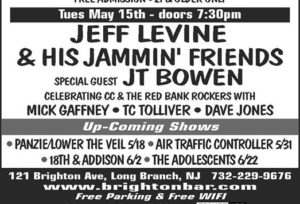 SAVE THE DATE     TUESDAY MAY 15TH   BRIGHTON BAR   121 Brighton Ave, Long Branch, NJ 07740                            Phone: (732) 229-9676       7:30PM Doors