When JANUARY, 6th, 2018: Then 6th ANNUAL BIG MAN'S BASH at The Stone Pony, Asbury Park, USA.  January 6th 2018 By Calvin Schwartz 12-15-17
Since I'm writing this BEFORE Christmas, talking about Clarence Clemons, this segment becomes a bit of a stocking stuffer, in that I wrote an article about a Christmas song, "There's Still Christmas" which Clarence recorded (His singing) years ago. There is a fascinating story to the song, which you all can find here at njdiscover.com    http://bit.ly/1TjTzBW
AND THE BEST!!!     YOU TUBE recording of Clarence's Song "There's Still Christmas"  https://www.youtube.com/watch?v=8NZ__QNFP5U&playnext=1&list=PLB17BACDC89FDA3CD&feature=results_video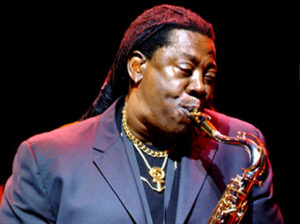 I often drift into doing introspective blinks of an eye around ten days before Christmas. When I blink, I reminisce about matters of sentimentality, family, friends, and things to look forward to at the beginning of the new year, which needs all the help launching itself after merrymaking at Christmas. One blink, taking me back to the future, is remembering the evolution of the Annual Big Man's Birthday Bash. Our NJ Discover crew/family has been involved in Birthday Bash history. I remember the first Bash in Asbury Park when we magically worked the red-carpet interviewing musicians and celebs, so loyal and devoted to Clarence, his memory and broad cultural impact. The void of his loss has been dramatic and enduring. How special it has been to remember the Big Man in this way, honoring his birthday and bringing the essence of Jersey musical talent together for one rocking electric eclectic night, now especially poignant, being held at The Stone Pony.
It has become that winter highlight of revelry and music along the Jersey shore; something we all look forward to. A night to remember Clarence and to raise awareness/funding for bullying so the show becomes a benefit for BULLYING…We're Kickin It – www.kickinit.org.
As always, much thanks to Nick Clemons and the Clemons family for their support, energy and commitment to music, causes and New Jersey culture.
Calvin Schwartz    12-15-17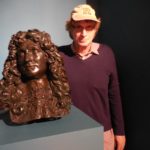 The 6th ANNUAL BIG MAN'S BIRTHDAY BASH will be featuring a gathering of some of the Jersey Shore's finest musicians.  It is a Two Stage event at the Stone Pony.   Tickets are NOW ON SALE for more info and full line-up of acts go to  www.stoneponyonline.com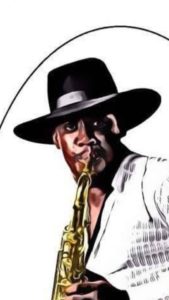 BIG MAN'S BASH
Annual celebration of the life and music of Clarence Clemons
JT BOWEN (from CC's Red Bank Rockers)
JOE BONANNO AND THE GODSONS
NICK CLEMONS BAND
SANDY MACK AND FRIENDS, GONZO & HIS BAND OF BROTHERS featuring LAYONNE HOLMES, EDDIE TESTA BAND, KEN DUBMAN BAND, JOEY EVANS BAND, STEP ASIDE, KILLER JOE, SCOTT PHILLIP AND FIRST OF JUNE, JAROD CLEMONS, TOMMY BYRNE, DALE LAKATA, THE ACOUSTIC PROJECT, MIKE BUTLER, RAND HUBIAK, MIKE ROCKET WURTELE, JOHN D. MONNECKA, JIMMY AND GENE
Doors at 2 pm      
Tickets: $32 in advance, $37 at the door      
PLUS APPLICABLE SURCHARGES
VIP packages will be available
ALL AGES ADMITTED
21 TO DRINK (IN BAR AREA)