COMING SOON: NJ Discover LIVE TV Show: "Successful Millennials in Business & Media Come to NJ Discover"  Nola Weinstein, Global Head of Social & Experiential Marketing at Twitter;  Chisa Egbelu, Co-founder and CEO at PeduL; Kayla Michele Jackson, PeduL, COO & President                                          
TUNE IN:  Monday Sept 25th  8 PM  with your hosts Tara-Jean & Calvin    njdiscover.com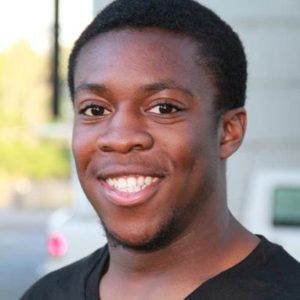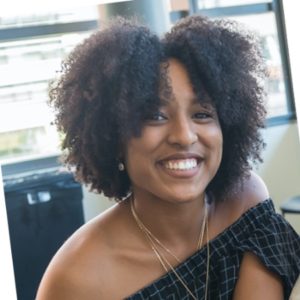 Guests:  Nola Weinstein, Chisa Egbelu, Kayla Michele Jackson
TUNE IN SEPTEMBER 25TH  8 PM   njdiscover.com
The evolution of this special show featuring successful millennials, mirror images the evolution of our TV Show, from three years ago when we began as a radio podcast, then streaming to You Tube, Long Branch Cablevision, Rutgers University TV.  Now we're a solid cable TV program in three New Jersey counties which have 500,000 subscribers in their service area as well as Rutgers TV and You Tube TV. A half million people means relevancy and something of value programming wise.
Our mantra at NJ Discover has always been to focus on the positive upbeat factors of New Jersey living, or as our preamble states, "of, for and by the people of NJ."  We pride ourselves on diversity of guests and content; all presented in an hour format, which means serious commitment of time and energy to New Jersey life. We recognize that traditional media, local CBS,  FOX, ABC, NBC, Channel 9, 11, 12 and CNN, can't do the hour NJ content show, but perhaps a two-minute featured segment. We are our name; NJ Discover. We discover many aspects of the Garden State.
With our audience at Rutgers University, and their three campuses replete with millennials, and the other half million subscribers, with everyone knowing a millennial or two, a show featuring four who have succeeded in the media and business world becomes critically important and relevant. We'll explore their journeys, studies, philosophies, advice, techniques at arrival, thought processes, future think; all of which should be of keen interest for young and old and middle agers.    
Calvin Schwartz  9-13-17
TUNE IN SEPTEMBER 25TH  8 PM   njdiscover.com
MEET OUR GUESTS:
NOLA WEINSTEIN, Global Head of Social & Experiential Marketing at Twitter.
Nola is Global Head of Social & Experiential Marketing @Twitter. She was previously Head of Execution Engagement where she built and launched the Partner Experience & Twitter for Executives programs.
Prior to joining Twitter, Nola was Editor-in-Chief/VP of Content at Mode Media (formerly Glam Media) where she oversaw content creation and curation strategies across multiple sites and platforms for the top 10 comScore property. She most recently executed the launch of the GlamStyle mobile application and Glam's original video programming. Additionally, she created integrated marketing campaigns and scaled content programs for brands like Target, P&G, Unilever, American Express, L'Oreal, Kohl's, Kimberly-Clark, Diageo, and Kellogg's. Nola was previously Associate Fashion News Editor at IMG's The Daily. Her work has also appeared in Women's Wear Daily, The Huffington Post, and Seventeen.
Weinstein, an expert in digital content strategy, content marketing, and scaled influencer activations, also advises a variety of brands and startups.
She is a graduate of Emory University and the Columbia University Graduate School of Journalism. Follow her on Twitter @NolaBeth.
CHISA EGBELU, CEO and Chairman at PeduL
Chisa Egbelu is a Rutgers University graduate, entrepreneur, and media titan from Baton Rouge Louisiana. He was the producer and host of the number one student-run radio show at Rutgers University called Rutgers Recess. He was also a programming manager at RU-TV and a host for Wake Up Rutgers. He's worked with companies like MSNBC, IHeartMedia,and the Eagleton Institute of politics. He broke into the world of tech through his role helping to bridge the digital divide with the Google Community Leaders Program. After becoming a regional finalist for the Clinton Global Initiative's $1 million Hult Prize, he decided to pursue the world of higher education as the CEO and Chairman of PeduL. In the end, Chisa is truly passionate about "making people's lives better."
"The best time to plant a tree was 20 years ago. The second-best time is now.
Always looking for new opportunities and experiences that challenge me to grow and make an impact alongside others.
I am passionate about improving and positively influencing the lives of others. The avenues that I have dedicated my time and skills to do this through are media and business. I believe these avenues are key routes to improving the circumstances of people at all socioeconomic levels. I love watching projects grow and I have been told that I am the ultimate team-player."
PeduL is a higher-education crowdfunding platform dedicated to influencing a paradigm shift in college funding. Ultimately responsible for all day-to-day management decisions and for implementing the company's long and short-term mission. Direct liaison between advisers and corporate partners.
Pedul.com
KAYLA MICHELE JACKSON, PeduL, COO and President
Kayla Michele Jackson is a recent Rutgers University graduate, innovator, entrepreneur, problem-solver, public speaker, business consultant and community leader dedicated to inspiring millennials to expand their boundaries and maximize their potential. She launched, scale and sell an online magazine meant to empower young girls of color before she graduated high school. Empowered by the skills instilled in her through pursuing journalism and media studies at Rutgers, she developed an entrepreneurial bug. While in college, she created a startup called PeduL that seeks to disrupt educational funding forever. She has served as an ambassador for large corporations and youth organizations like The Walt Disney Company, National Black MBA Leaders of Tomorrow, The First Tee and NJ Orators. She continues to use her gifts to fuel her passions for people, business and youth empowerment. 
"My life principle: Never celebrate opportunities. Celebrate ACCESS to them.
Widening the gap of access for under served communities is my life's mission. I use the vehicles of mentor ship, women's empowerment, youth empowerment and business development each day to serve this purpose.
I successfully launched, scaled and sold an online publication meant to empower young women of color before graduating high school. I am now co-founder, COO and President of PeduL, a crowdfunding platform that helps students fundraise money for college.
When I'm not working on developing PeduL into the next one-stop shop for college financing, you can find me in an airport somewhere, speaking at youth empowerment events, volunteering within my community, or exploring "Weird NJ" sites."
Kayla is a Contributor to the Huffington Post; Blog articles dedicated to inspiring millennials and aspiring entrepreneurs to maximize their potential and expand their boundaries
Pedul.com
TUNE IN SEPTEMBER 25TH  8 PM   njdiscover.com
MORE INFORMATION ON PeduL:  Value Proposition