COMEDIAN MIKE MARINO: 'Up Close and Personal' Concert July 29th Paramount Asbury Park by Calvin Schwartz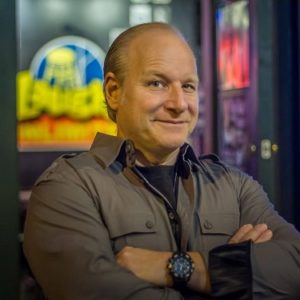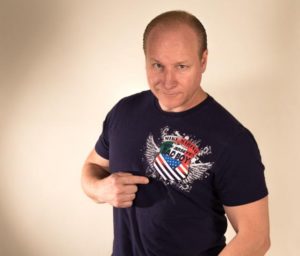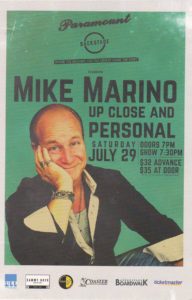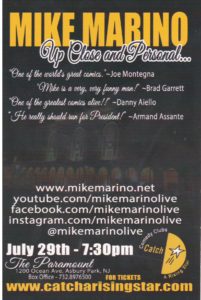 Mike Marino is coming back home to New Jersey and Asbury Park's Paramount Theater on July 29th for 'Up Close and Personal;' a special backstage event with limited seating. But imagine being a few rows away from Mike and his incisive hysterical humor. The intimacy with Mike right there almost in your face like he's in your den with a wet bar nearby, is priceless. Therefore, not to be missed. What could be better than the Jersey Shore, Asbury Park, Paramount, smell of ocean air, a myriad of food places to discover and the Bad Boy of Comedy; indeed, a mid-summer night's dream. Thanks for coming home Mike.
I've been a huge fan of Mike Marino for the last four years since I first met him at the Asbury Park Comedy Festival.  Why not; I love to laugh for 90 minutes straight each and every time I see him; it's this stressful world we live in. Mike has a unique handle, a release and grasp of our world.
The genius of Marino's humor is to take our modern (expletive omitted) lives and shove it under a comedic microscope.  And when you see him in concert, you get a chance to see the 'Marino' face; how he loves to laugh with the audience at his own humor; that genuineness and warmth draws us in and embraces. Even more than that, my being a comedic snob, countless times looking at Mike on stage, I can't help but see Jack Benny, who had one of the greatest comedic facial expressions as well as incredible timing. Benny was Johnny Carson's all-time favorite; Mike Marino's expressions and timing is right there with Jack Benny.  Remember his concerts are a comedic happening especially when he's back home in front of a Jersey audience.
Calvin Schwartz  6-20-17  4:44PM
A PORTION OF THE PROCEEDS BENEFIT HOMETOWN HEROES   
Mike Marino's Official BIO:
Mike Marino – affectionately known to thousands of his fans as New Jersey's Bad Boy – is one of the most unique comics of our time. He has performed in every major comedy club from New York to Los Angeles including: The MGM Grand, Catch a Rising Star, The Comic Strip, Stand Up NY, The Improv, Rascals and The Icehouse. Mike, who has worked with some of the biggest names in the business, can be seen nightly as a top headliner at both the world famous Laugh Factory and The Comedy Store in Hollywood.
Mike was born in Jersey City, New Jersey. He entered the world of theatre at an early age, and is a graduate of the prestigious American Academy of Dramatic Arts. Mike has appeared in over 200 national television commercials, and has received a Best Actor Clio Award Nomination. He has acted in many Prime Time soaps and television shows including: As the World Turns, One Life to Live, Becker, Nikki, Frasier and Party of Five. His film credits include Crooks, Pizza with Bullets, Hangin' in Hedo and Steven King's Lucky Quarter.
MIKE'S CONTACT INFO
Website:    http://www.mikemarino.net
http://www.myspace.com/getthebat                                                                                                                                                                                  
http://www.twitter.com/mikedmarino
http://www.youtube.com/mikedmarino
Email:    mikedmarino@facebook.com
 Subscribe to Mike Marino Youtube Channel so you'll never miss an update or new video!
UP CLOSE AND PERSONAL SHOW SPONSORS
MARINO PAVING.NET  
ROCK STAR CLOTHING INC.COM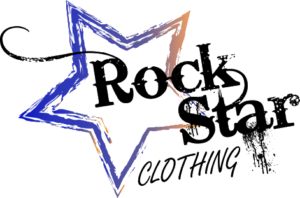 RAY CATENA.COM
SURVEILLANCE 24       SURVEILLANCE 24
Carmine's Pizza Factory
366 8th Street (Brunswick St. & 8th St.)
CARMINESPIZZAFACTORYJC.COM
COMPUTECHSUPPORT.NET

PUNZONE.COM    
ALSO MIKE MARINO CONTINUES HIS JERSEY SHORE APPEARANCES on AUG 7 at 8:30  PM 

201 Engleside Avenue
Beach Haven, NJ 08008
609-492-9477        https://www.surflight.org/