5th Annual Big Man's Birthday Bash: Saturday January 7th 2017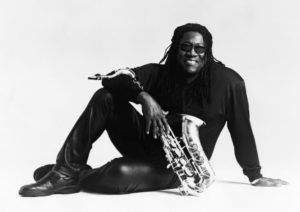 It's my essential basic blink of an eye the day before New Years' Eve as I reminisce the evolution of Annual Big Man's Birthday Bash and other matters of special sentimentality. Our NJ Discover crew/family has been at all four prior Bash's. I remember the first one in Asbury Park when we magically worked the red carpet interviewing the musicians and celebs, so loyal and devoted to Clarence, his memory and cultural impact. The void of loss has been dramatic and enduring. How special it has been to remember the Big Man in this way, honoring his birthday and bringing the essence of Jersey talent together for one rocking electric eclectic night of music.
It has become that winter highlight of revelry and music along the Jersey shore; something we all look forward to and thank the Clemons' Family and Big Road Productions for bringing it all together. Yes, it seems only in Jersey along the shore at Bar A; a cacophony of Jersey iconic symbols. This year's musical lineup is nirvana.  Enough said. See you there on January 7th. Happy Birthday Big Man!!
Calvin Schwartz  December 30th  2016  (probably the last time I write 2016)
THE 5th ANNUAL BIG MAN'S BIRTHDAY BASH is one week away! – January 7th at Bar A   
https://big-road.ticketleap.com/5th-annual-big-mans-birthday-bash/
UPDATES!
Now joining the line-up:
MANNY CABO (from NBC's "The Voice")
FRANKE PREVITE (writer, "Dirty Dancing" soundtrack hit songs)
LISA SHERMAN
BIG BANG BABY (Shore Legends)
Featured performers with THE BIG RoaD ALL-STAR BAND for the finale set:
GARY U.S. BONDS
JOHN CAFFERTY and TUNES (The Beaver Brown Band)
JOHN EDDIE (Playing a full set with His Dirty OL' Band)
RICKY BYRD
J.T. BOWEN
REMEMBER JONES
EDDIE TESTA
JoBONANNO
KILLER JOE
"THE PHILLY ELVIS"
BRIANA AUTIERO
THE BIG RoaD ALL-STAR BAND will feature: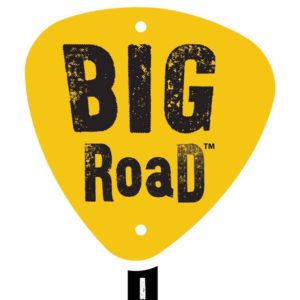 MARK LEIMBACH (Gary U.S. Bonds)
HAL SELZER (Joan Jett and the Blackhearts, "Rock of Ages")
CARL GENTRY (Jon Bon Jovi's Kings of Suburbia)
ED HORNE (JoBonanno and the Godsons of Soul)
LANCE HYLAND STARK (Gary U.S. Bonds)
TONY PERUSSO (Jon Bon Jovi's Kings of Suburbia, The Jukes)
TOMMY LABELLA (Holme, 10,000 Maniacs)
BOBBY FARRELL (The Jukes)
ROSE HAVRON (vocals)
Note: The "Rock of Ages" Band (previously announced) will no longer be performing.
THE 5th ANNUAL BIG MAN'S BIRTHDAY BASH AT BAR ANTICIPATION ON JANUARY 7, 2017
Lake Como, NJ – On January 7, 2017, the Jersey Shore celebrates the birthday of
the late and legendary, Clarence Clemons, with THE 5th ANNUAL BIG MAN'S BIRTHDAY BASH at Bar Anticipation in Lake Como, NJ. The event presents a historic gathering of All-Star, legendary musicians and will benefit CFC Loud N Clear and TOPAC (The Overdose Prevention Agency Corporation), both recognized 501(c)(3), non-profit organizations that support those addicted to drugs.
This year's 5th Anniversary show, which runs all day and night, will feature headliners:
 The show, which kicks off at 2:00 p.m. (full line-up below) and is expected to run until 1:00 a.m., will also feature guest jams and artist collaborations that are a long-time tradition at the Shore.
Nick Clemons states, "My father always taught me to 'give back' and remember the less fortunate. I try to do that and CFC Loud N Clear and TOPAC do great work at a time that New Jersey still has its worst heroin epidemic ever."
This is the 5th year that Clemons and his team have produced the Birthday Bash. Co-producer/Terry Camp of BIG RoaD is an attorney and long-time member of the Jersey Shore music community. He recalled, "When Clarence passed, Wonder Bar in Asbury Park hosted the Sensational Soul Cruisers and The Nick Clemons Band for a memorial show in July 2011. Bruce was kind enough to join us that epic night and we've been building on it since – selling out Wonder Bar in December 2012, packing Martell's in Point Pleasant January 2014, and the last two years at Bar Anticipation. The show gets bigger and bigger every year – and for the 5th Annual Bash, we've secured this incredible line-up."
BIG RoaD's Jesse Warren lost his brother, Scott Warren, to a heroin overdose on March 26th, 2015. Warren states, "The heroin addiction crisis in Monmouth and Ocean Counties has been building for many years and has, unfortunately, received national note. We are all responsible to keep the issue front and center in our communities."
Bash details and frequent updates are at the Facebook Event page:
https://www.facebook.com/events/1136914146385578/?ti=icl
Doors open at 1:00 p.m. and live music begins at 2:00 p.m. The show is expected to end by 1:00 a.m. Tickets are $45 Advance and $60 Day of Show. They may be purchased on line at:
https://big-road.ticketleap.com/
The BIG RoaD All-Star Band
Created by Terry Camp and Jesse Warren from an August 13, 2015 40th Anniversary "Born to Run" show, this 10-piece, BIG All-Star band is backed by the best of the Jersey Shore including former Asbury Jukes, current (Jon Bon Jovi and the Kings of Suburbia members, and many local and national musicians and featured vocalists.
About CFC Loud N Clear
From the Family of Mark and Lynn Regan: CFC Loud N Clear was developed in light of our family's personal journey through addiction. In 2012 after many Intensive Outpatient Programs, several in-patient treatment centers and years of an uphill battle, we discovered the gaps in the system and realized a need for diverse programs of extended after care. Daniel Regan developed an after-care system for himself with the help of his mother, Lynn Regan. After a while, people started to want to know how they did it and wanted a recovery plan set up for themselves. The family decided from that point that everyone deserves access to an after-care program and they created CFC Loud N Clear. The first year after treatment is the most crucial year in someone's recovery. CFC will help guide you through your first year and beyond. CFC Loud N Clear believes in providing many roads to recovery, thus giving our members many positive, proven options that resonate with them. We also recognized the need for safe, sober socialization and created a social calendar filled with fun, laugh-inducing activities. Daniel and Lynn Regan are highly involved in the field of prevention and saw the importance of giving back and preventing others from going down the wrong road. Thus, CFC got its name, Coming Full Circle. We are proudly more than just a recovery program. CFC provides services for Prevention, Intervention and Recovery with a seamless integration of the three, making it a full circle.http://www.healingus.org/
About TOPAC
TOPAC intends to maximize the benefits of the passage of The Overdose Prevention Act, (OPA) by: Educating the public of its passage and the details regarding the 911 portion of the bill which may give immunity to those reporting an active overdose. Providing resources to improve the availability of Naloxone, the drug that can reverse the process of opioid overdose and for the training of law enforcement officers, first responders, and concerned citizens in its administration. Providing resources for clinical detoxification and recovery treatment for individuals whose lives have been saved by such an intervention. TOPAC's founder, Paul Ressler, is a longtime advocate for addiction prevention, recovery, and treatment as well as an influential supporter of the Overdose Prevention Act (OPA) passed in May 2013.Mr. Ressler's mission is simple and profound: to save lives and prevent the heartache that he knows so intimately. Corey Ressler, Mr. Ressler's son lost his life to a drug overdose on July 14, 2010. Corey was only twenty-two years. His phone registered a 911 call but it had never been completed. http://overdosepreventionagency.com/
About NCB Productions
NCB productions is an acronym for Nick Clemons Productions.Nick is joined at NCB by Barbara Caprioni, who serves as Publicist.
While Nick's other artistic interests include acting and performing, building a production company has been an objective to help foster and develop other musicians, as well as produce events for charity. Nick was a co-producer of two Asbury Park Comedy Fests and presents this 5th Annual Big Man Birthday Bash along with BIG RoaD.
About BIG RoaD
BIG RoaD is an entertainment production company formed by Terry Camp, an attorney with Budd Larner, P.C., Short Hills, NJ and long-time member of the Shore music community, and Jesse Warren of Howell, NJ. Camp and Warren have collaborated on past, charitable events including the August 13, 2015 "Born to Run" 40th Anniversary show that sold out Bar Anticipation, "Big Man Bash 3 and 4" and "Christmas Comes Early" at Bar Anticipation on November 19, 2015. On March 18, 2016, BIG RoaD was honored by CFC Loud and Clear for its charitable efforts and raising awareness on the State's heroin epidemic. The Monmouth County Board of Chosen Freeholders proclaimed March 18, 2015 "BIG RoaD Day" in Monmouth County.
https://www.facebook.com/CampWarrensBIGRoaD