SPECIAL COMING ATTRACTION: "COMEDY at THE HEADLINER" Neptune NJ November 12th    by Calvin Schwartz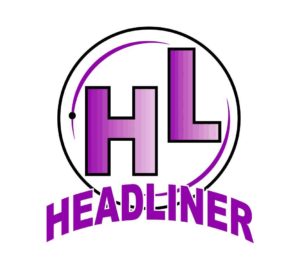 I continue to marvel at the exigencies of the universe with respect to synchronicity and commonality with fellow earth travelers. Three years ago, I bumped into Matt Swartz, energetic matrix behind Comedy Coach Productions, at a shore networking event. The meeting was perfunctory, pleasant, brief and seemingly permanently concluded with an exchange of business cards. Then, a few weeks ago, those aforementioned forces extant at Facebook, brought Matt and I together again; this time, with purpose and vision. Part of the forces were Matt's comedic affiliations and pursuits. I love, love comedy. I need to laugh more than extemporaneously. Through the process of information gathering (not lurking) I discovered (I do write  for NJ Discover) that Matt is also a long time educator in Newark's Public Schools. I am a product of Newark schools. The synchronicity deepens.
Lately, I've written about education and the future of planet earth so I am drawn to an educator's aura. Matt and I met last week at the juncture of two Monmouth County roads for coffee and absolutely no donuts. I was keenly interested in his role as teacher, educator and track and field coach in Newark. And I was just as captivated with Matt's comedic journey which began with his amazing comedian father Danny, who worked the Catskills and traveled around the country.
Finally, Matt told me about the special comedy show series he's producing, "Comedy at The Headliner" which opens November 12th. I was "sold" immediately. It features well known comedians Peaches Rodriguez, Mike Spade(also magician) and is hosted by the hilarious Dave Lester. It's a fun night in Neptune on Route 35 at The Headliner along the banks of the Shark River, my favorite river on earth. I love to laugh and we'll do plenty of that on November 12th. So get off the sedentary sofa and come on down to the Jersey Shore.                        Calvin
Schwartz
FOR TICKETS CALL: Matt @ 732-397-4848 or Syasia at (848) 667-6338
FACEBOOK EVENT PAGE:   https://www.facebook.com/events/1761886257406942/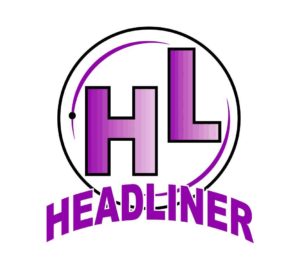 The Legendary HEADLINER, the Shore's Number 1 Night Club, along with Comedy Coach Productions presents the Shore's newest, and hottest monthly Comedy Show starting Nov. 12th! Other dates to follow are December 10th, January 14th, and February 11th.
Doors open at 7 pm, Show starts at 8pm, and then when the show is over, dance and enjoy the rest of your evening with one of the shore's best DJs. Nationally known comics from all over will be hitting the stage to bring the LOL. Comics from HBO, BET, TV, Movies, will be appearing each month.
Ticket price (only $20) to include admission to the show and all night to the Headliner. Plus, your first drink (wine, beer, or soda) is covered in your admission price. There will be food and drink specials all night!
More details to follow, but if you have any questions contact Matt Swartz at 732-397-4848.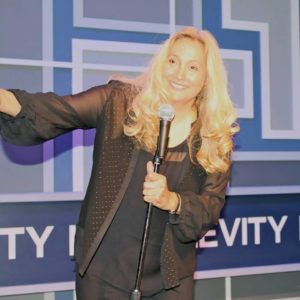 PEACHES RODRIGUEZ:
Peaches is a Latina Diva of Comedy, who is a nationally touring comic, and a regular in Atlantic City and Las Vegas. She has appeared on CBS Paula Abdul Show, opened for Arsenio Hall at Caesars in Atlantic City, has performed at the world famous Apollo Theater and spoke at Yale University's "Women in Comedy" panel last February.  Peaches is a veteran comic who is respected by her peers and all audiences she has performed for. She is a firecracker guaranteed to make the crowd explode with laughter.
MIKE SPADE:
A lifelong "Jersey Boy", born and raised in Essex County, Mike has been entertaining audiences throughout the country for years, performing in comedy clubs, colleges, private parties, corporate events, and more.  He has been an opening act for Regis Philbin, Jeff Dunham, Chris Rock, Bon Jovi, and many others, including the entire cast of Celebrity Apprentice at their Season 12 finale. He consistently astounds audiences with his unrelenting energy and riotous Comedy-Magic. Mike's show is filled with tons of amazing and hysterical routines.  With the perfect blend of Magic and Comedy, whether experiencing the sleight of hand artistry or the stand-up wizardry of Mike Spade, the audience will not believe their eyes! Cards, coins, and other objects vanish, re-appear, change colors, morph and materialize right before your very eyes!
MATT SWARTZ:
A lifelong public educator, and Head Varsity Track and Field Coach, Matthew formed Comedy Coach Productions in 2010, to bring Professional Comedy to the shore! His first show starred the legendary comedian HAMBURGER in Asbury Park. Matt has produced shows in Asbury Park, Ocean Township, Neptune, Brick, West Long Branch, and then expanded into Sayreville, Perth Amboy, and Newark. He has used his business to raise tens of thousands of dollars for College Teams, High School Teams, Breast Cancer Awareness, Autism, Little League Baseball, and most recently provide the entertainment for the Neptune Township Mayors Charity Ball that raised $20,000 for the Neptune Public Library.
Currently, Comedy Coach Productions has agreed to do four shows at the Shores Premiere Club, The Headliner, located on 1401 Route 35 in Neptune. The Jersey Shore's hottest nightclub, The Headliner, is "High-Energy," all the time. It is considered a favorite by locals and visitors alike due to its stellar entertainment lineup, close proximity to the Shore, and great hospitality. The Headliner is designed purely with the total entertainment experience in mind. You can have a drink, party with friends, get down on the dance floor, or grab a bite. Comedy Coach Production has joined forces with the Headliner to provide the Shore's Best Monthly Comedy Show, featuring only A List Comedians.
FOR TICKETS CALL: Matt @ 732-397-4848 or Syasia at (848) 667-6338